Estimated read time: 2-3 minutes
This archived news story is available only for your personal, non-commercial use. Information in the story may be outdated or superseded by additional information. Reading or replaying the story in its archived form does not constitute a republication of the story.
SALT LAKE CITY -- A judge has thrown out the case against an Arizona couple accused of coming to Utah to sell their baby.
Wednesday's hearing came down to one thing: Does the court have jurisdiction in this matter? The judge ruled it does not and cannot protect an unborn baby in this case.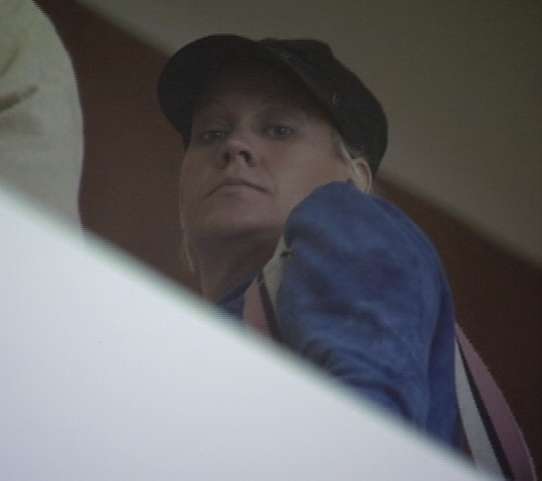 The Stuckeys said little as they walked out of juvenile court after the hearing.
"[We're going to] live a happy life and get on with this, and that's about it. That's all we have to say," Gary Stuckey told reporters.
Last week, allegations surfaced that the Arizona couple had come to Utah to sell their unborn baby for $6,000.
A protective order was signed May 7 instructing doctors and nurses not to let the couple leave with the baby and to notify the Utah Department of Child and Family Services once the baby was born.
Wednesday, a judge ruled that since the child has not yet been born, the court does not have jurisdiction over the protective order.
"The judge found he didn't have jurisdiction over the protective order. I think that's right. We don't have a child that's alive yet," said defense attorney Larry Jenkins, who is representing the Stuckeys.
Attorney Wesley Hutchins represents the foster family currently caring for the Stuckeys' three other children and wanting to adopt this baby as well.
"We're obviously disappointed," he said.
Hutchins said he understands the ruling but raises concerns about the welfare of the unborn baby.
"What is the motivation of these birth parents in this circumstance? What is their intention in bringing this child to Utah and giving it up for adoption?" he asked.
Jenkins said the couple has been working with Act of Love Adoptions, a company he also represents, since the beginning. He said the couple had planned to put the baby up for adoption all along and the allegations that the Stuckeys were planning to sell the baby are false.
"I don't think they are true," he said. "The Stuckeys would deny that, and it comes down to 'he said, she said.' Bottom line: it's not important. You've got a licensed agency involved that has to follow the law."
So what happens now? Hutchins said his clients will have to wait and decide what the appropriate measures will be once the child is born.
The Stuckeys say they will continue with the adoption process.
E-mail: aforester@ksl.com
×
Related stories
Most recent Utah stories