Estimated read time: 2-3 minutes
This archived news story is available only for your personal, non-commercial use. Information in the story may be outdated or superseded by additional information. Reading or replaying the story in its archived form does not constitute a republication of the story.
SALT LAKE CITY -- A Utah attorney believes a couple from Arizona has traveled here to sell their baby. Now maternity wards in Utah have been ordered by a judge to watch for this couple and call police and Child Protective Services if they see them.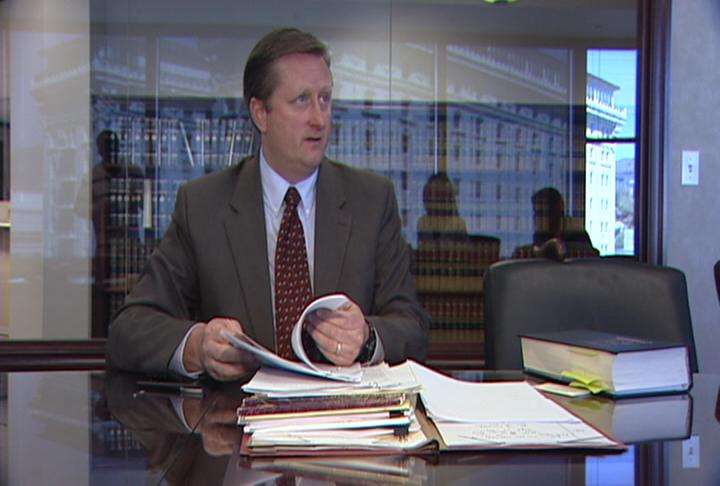 According to court documents, Alison and Gary Stuckey are the parents of at least four children, with a fifth on the way. Their parental rights to three of those kids have been severed; a foster family in Mesa, Ariz., has cared for them for years. That family is in the process of adopting the children.
"It's just how I was brought up, that you take in people and help them how you can," says the foster father, whom KSL 5 News has chosen not to identify.
When the foster couple learned Alison Stuckey was pregnant again, they went to the motel where she was living.
"My client approached the birth mother and asked if they could also raise this unborn child once the child arrived, and the mother indicated she would love to have them raise the child but she needed the money," says Wesley Hutchins, attorney for the foster parents.
That price, Hutchins says, is $6,000. He was contacted by the foster family after Gary Stuckey failed to show for court -- a relative told the judge Gary and Alison had gone to Utah to have the baby.
Right now, no one knows where the couple is, and it's possible the baby has already been born.
"Anyone who has a conscience would find it morally and ethically repugnant to essentially sell a human life to the highest bidder," Hutchins says.
Court documents also allege the Stuckeys sold another baby in Utah about three years ago, also for $6,000.
It's important to note KSL has not been able to contact Alison or Gary Stuckey to get their response. However, we did speak to Alison's parents, who back up the foster family's story. They're hopeful the Stuckey's will soon be found and pleased a judge signed the protective order.
"I truly am relieved that, at least this way, there will be some outside sources that will watch this process and make sure it's done correctly," the foster mother told KSL.
A hearing is scheduled for Wednesday morning in juvenile court to review the protective order. Representatives from the Utah Attorney General's Office and the Guardian ad Litem's office are expected to attend.
E-mail: sdallof@ksl.com
×
Most recent Utah stories