Estimated read time: 2-3 minutes
This archived news story is available only for your personal, non-commercial use. Information in the story may be outdated or superseded by additional information. Reading or replaying the story in its archived form does not constitute a republication of the story.
SALT LAKE CITY -- As Mother's Day approaches, many Utahns will go online or pick up the phone to order flowers for delivery to Mom. But, what you expect from a $50 bouquet, and what your Mother really gets, might leave you and her disappointed.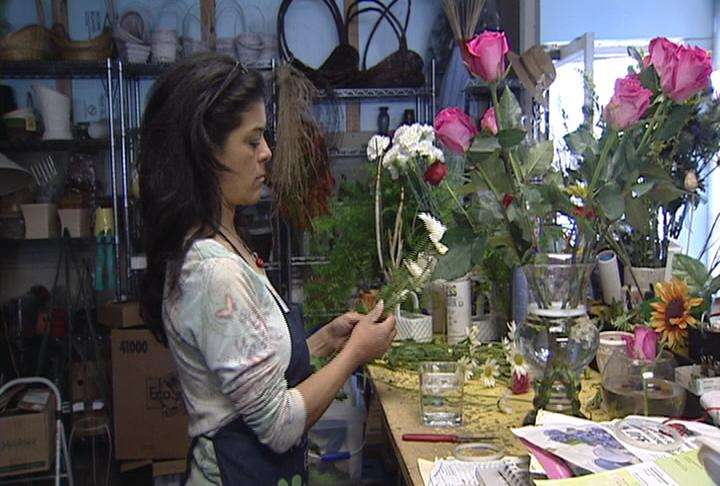 Fragrant Mother's Day orders flourished at Aunt Fannies Bloomers Monday. Lulu the florist arranged a classic Mother's Day bouquet you might order online or with a 1-800 number. Those companies contract with local florists to do the work.
"When they call out to 1-800-FLOWERS, convenient as it might be to get on the computer and just put the order in like that, you are sending your money out to New York," Lulu says.
She says those customers pay too much.
"Fifty-seven dollars for an arrangement that I got the $39 to work with, total -- delivery flowers, everything," Lulu says.
FTC tips for purchasing flowers:
Ask neighbors, family, friends and co-workers to recommend florists.
Deal only with florists that list a street address with their phone number.
Ask the florist for directions to the shop. If they hesitate or refuse, consider this a red flag.
Ask the florist to itemize charges. Most charge a delivery fee and sales tax in the state where the order is being taken, in addition to the price of the arrangement.
Check out the florist you're considering with the local Better Business Bureau and consumer protection officials.
Once you find a florist you like, stick with that shop.
In 2007, KSL spent hundreds of dollars and ordered bouquet after bouquet from companies listed online and in the phone book as local florists. In reality, billing records showed those calls were forwarded out of town, not to florists, but to telemarketers.
The telemarketers take your order, phone it in to a real local florist and take a cut of your money. That bouquet you paid for just shrank.
The Better Business Bureau saw a 22 percent increase in complaints about that kind of florist service from 2008 to 2009.
"The best way is to actually shop local: go in, look at what you are gonna but, pick it up, take it home," says Jane Driggs, CEO of the Better Business Bureau of Utah. [CLICK HERE for more tips from the BBB about buying flowers]
Because of our story, state Sen. Pat Jones sponsored a 2008 bill to protect consumers from telemarketers across the country posing as florists.
"If you advertise as a local company, you actually have to be a local company," Jones said.
Since then, out-of-town floral advertisers wilted from the phone book.
To avoid the shrinking bouquet, make sure there's a brick and mortar store you can visit. That way, you know who to talk to if there's a problem.
E-mail: jboal@ksl.com
×
Related stories
Most recent Utah stories