Estimated read time: 2-3 minutes
This archived news story is available only for your personal, non-commercial use. Information in the story may be outdated or superseded by additional information. Reading or replaying the story in its archived form does not constitute a republication of the story.
Ed Yeates reportingUtah researchers are in Louisiana tonight, ready to use their new technology to instantly detect contaminants in water. Another hi-tech group is offering its new purification system.
Utah State University's new portable equipment was loaded on a donated private jet Friday night. Research teams will rotate in and out of New Orleans in the weeks to come - instantly testing for contaminants in water.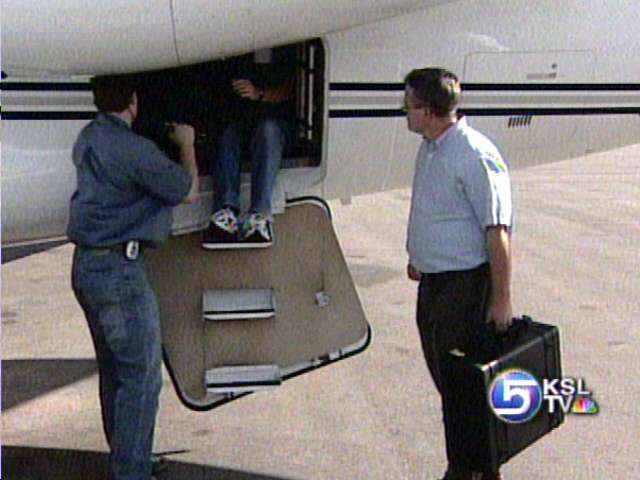 Dr. Christopher Lloyd, USU Micro-biosystems Researcher: "They're going to use our microbial detection system to check the clean water supply as it comes back on line."
USU's technology has been tested many times - including this experiment last year where bacteria was pumped into an isolated section of some South Davis Well water to see how quickly it was detected.
Dr. Christopher Lloyd, USU Micro-biosystems Researcher: "The reason this system is unique is it can detect very low levels of bacteria in milliseconds. "
But USU's project is only the beginning.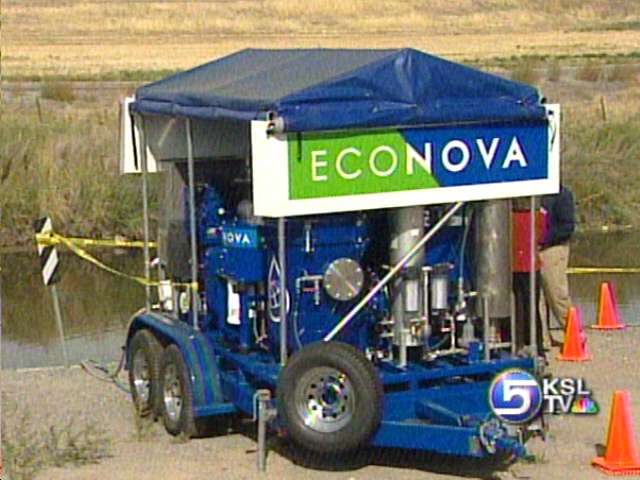 Utah based EcoNova is offering to set up its newly developed portable purification plants - large and small - which could convert millions of gallons of reusable water from all the toxic brew.
Kevin Collier, President, EcoNova: "It will actually be on two flatbed trailers and will be able to go wherever they need us to go."
The purification systems separate and remove everything from heavy oil and industrial waste products to bacterial and viral organisms - up to 150-thousand gallons a day.
Kevin Collier, President, EcoNova: "We're taking a system down that can do the whole project - all the way to drinking water if they need us to do that."
A larger plant could be built within four months that could conceivably begin purifying water on a more permanent basis. Larger plants are already up and running in places like Wales and Malaysia.
The widespread environmental catastrophe unfolding out of New Orleans is monumental.
Kevin Collier, President, EcoNova: "It's going to take a long time to clean up those problems down there."
While EcoNova is preparing its equipment for shipment to New Orleans, USU is already on the ground in that city tonight getting ready to test wherever its detectors are needed.
One proposal would place a divider in Lake Ponchartrain. It holds the lake contamination on one side, while the water is converted to an acceptable standard.
×
Most recent Utah stories