Estimated read time: Less than a minute
This archived news story is available only for your personal, non-commercial use. Information in the story may be outdated or superseded by additional information. Reading or replaying the story in its archived form does not constitute a republication of the story.
SALT LAKE CITY -- Prescription drug abuse was the focus on Utah's Capitol Hill Wednesday.
Gov. Gary Herbert ceremoniously signed nine bills into law designed to reduce availability of prescription drugs, increase the awareness of the risk of abuse and decrease tolerance of the non-medical use of prescription drugs.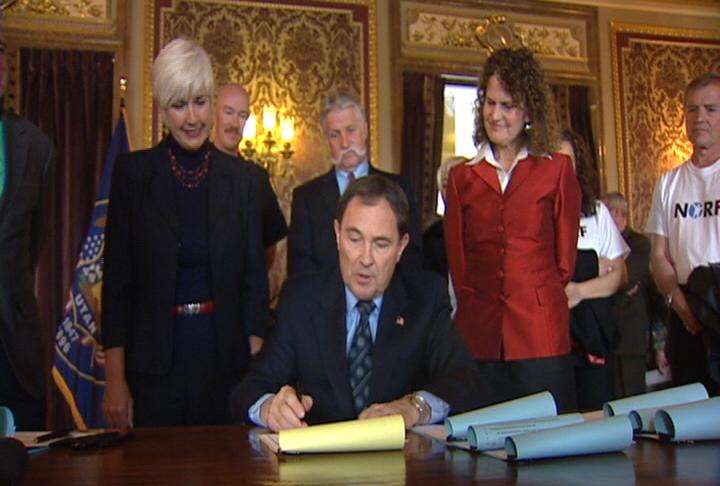 State leaders say the new laws are a good start, but aren't enough.
"This problem isn't going away. As much as we'd like to believe it isn't here, we're not impacting families, it's a major issue," Herbert said.
Meanwhile, the Utah Department of Health said Wednesday that 310 state residents died last year from medication overdoses, up from 277 in 2008.
They say prescription drug overdoses kill more people in Utah each year than car crashes.
Of those who overdosed last year, the youngest was 17, the oldest was 86 and the average age was 41. About 90 percent involved pain-killing narcotics known as opioids.
Officials at the State Medical Examiner's office say Utah has seen a 400 percent increase in prescription drug deaths since 2000.
Health department director David Sundwall says stopping overdoses should be a top health priority in the state.
-----
Story compiled with contributions from KSL News and The Associated Press.
×
Most recent Utah stories