Estimated read time: 2-3 minutes
This archived news story is available only for your personal, non-commercial use. Information in the story may be outdated or superseded by additional information. Reading or replaying the story in its archived form does not constitute a republication of the story.
TAYLORSVILLE -- Taylorsville police have arrested a man who's been on the run for more than a decade.
Officers caught up with David McNeill near 1000 West and Atherton Drive Thursday. In 2000, McNeill was the last person to see 26-year-old Chesney Hansen, who was found unconscious outside a Sugar House motel and later died.
Sgt. Robin Snyder of the Salt Lake City Police Department said, "He was actually a suspect back in 2000, but there were some issues with witnesses giving information. They were really reluctant to give information on this but recently have come forward. We were able to get enough information to believe that he was the only suspect in the case."
It was a strange set of circumstances that led police to an extended-stay hotel 10 years ago.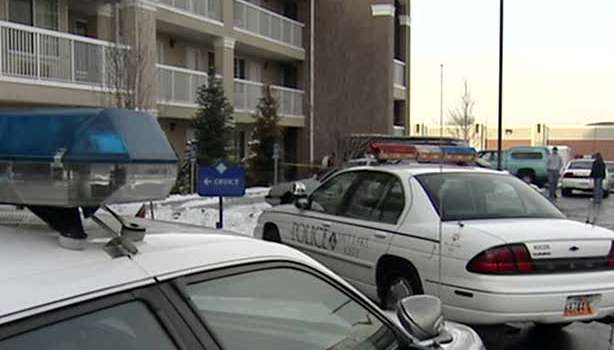 It started with an anonymous 911 call from a pay phone in the area. The caller told dispatch a man was dead at the Homestead Village Suites in Sugar House.
"We responded out there and there was a male," Synder said. "The victim was on the ground in front of the hotel. It appears he had fallen or had been thrown from the third-level balcony."
Police say Hansen had been severely beaten. He then fell or was thrown from the balcony.
Officers believed McNeill was the last person to see Hansen alive.
"McNeill was a suspect back then but we didn't have enough evidence back then with witness statements then to take him into custody," Snyder said.
The case went cold. But Thursday, a decade later, a tip warmed up the case.
A local news station ran a story about McNeill, and a viewer called Taylorsville police. That nugget of information turned out to be gold.
Officers found McNeill walking along the street and arrested him for murder.
"We're just happy to finally bring closure to the family," Snyder said. "It's been 10 years, it's nice to finally get him off the street, name a suspect and get him off the street. Hopefully they'll have a little closure in that."
Police say they now know the anonymous caller 10 years ago was McNeill but aren't sure why or how long after Hansen's death he made the call.
He was booked into the Salt Lake County Jail on homicide charges.
------
Story compiled with information from Anne Forester and Randall Jeppesen.
×
Most recent Utah stories