Estimated read time: 2-3 minutes
This archived news story is available only for your personal, non-commercial use. Information in the story may be outdated or superseded by additional information. Reading or replaying the story in its archived form does not constitute a republication of the story.
Alex Cabrero Reporting About 99 percent of hunters do things the right way. They buy a license, follow limits and observe open periods, but the other one percent is the group Utah's Division of Wildlife Resources says can ruin it for the whole bunch. Poaching continues to be a problem in the state.
This is video of a man trying to kill a deer with a bow and arrow. He shoots several times, but the deer never drops. That's because it's a decoy, set up by Utah's Division of Wildlife Resources to catch poachers just like this guy.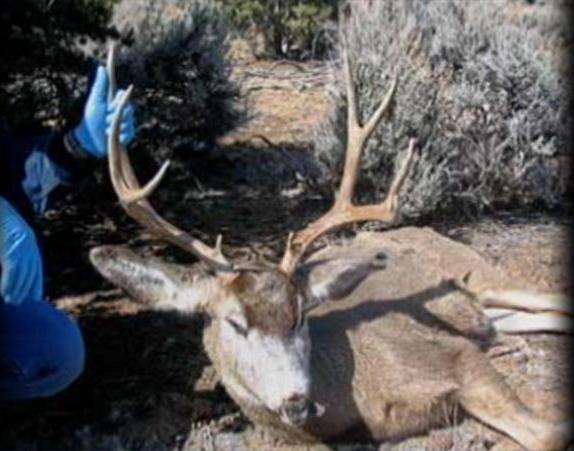 Tony Wood of the Division of Wildlife Resources runs Utah's efforts against poaching. He says those who shoot animals illegally are ruining it for those who hunt properly. "Poachers are thieves and nothing more," he says, "and those folks who are out there doing that reflect poorly on the ethical hunters."
Wood says poaching interferes with DWR's ability to properly manage animal populations, and it affects the animals themselves. "Poachers are a relatively small percentage of the sporting public, but they have quite an effect," Wood says. A buck that was recently poached near Price is now in danger, and that affects the future quality of its entire herd.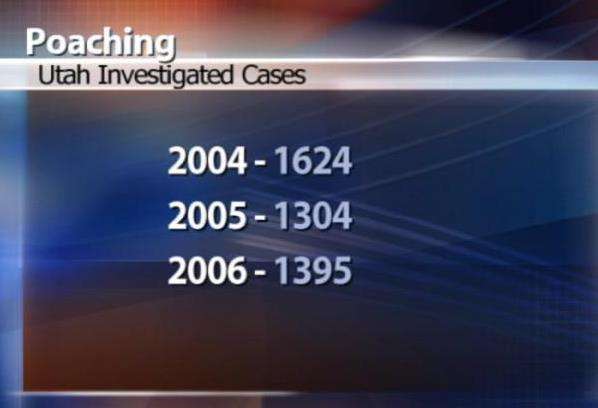 Poaching investigations are down, though. In 2004, the DWR investigated more than 1,600 cases, but that's more than in 2005 and 2006. Wood believes those numbers are just a reflection of the number of officers in the field. "We've had a major retirement of senior officers in the previous years, and we have an awful lot of districts that are vacant because of that," he says.
Because there are so few officers out investigating and looking at poaching cases, Wood says now, more than ever, they could really use the public's help. "We know of maybe 10 to 15 percent of what's really going on, so you take those numbers and extrapolate them out, and you're looking at a significant number of animals that are being illegally taken here in the state. I just encourage anybody who actually witnesses a violation to give us a call."
Those convicted of poaching can face a third-degree felony charge, bringing jail time and fines. A poacher caught with a trophy elk can face a fine of $8,000.
×
Related links
Most recent Utah stories