Estimated read time: 2-3 minutes
This archived news story is available only for your personal, non-commercial use. Information in the story may be outdated or superseded by additional information. Reading or replaying the story in its archived form does not constitute a republication of the story.
LEHI -- A group of parents in Lehi is trying to spread the word to neighbors to be on the lookout for ticks and Lyme disease.
Tuesday during a PTA meeting at Eagle Crest Elementary School, the group started a petition that asks for more testing to be done by the health department as well large land owners in the area to take preventive steps such as spraying for ticks to stop the spread of the disease.
Michelle Tew was among a handful of residents at the meeting who say they have been doctor-diagnosed with Lyme disease.
"We don't want to scare the parents. We don't want to make the kids afraid to come to school," she said. "But if they are aware of what to look for and be careful -- you know, I'm going to let my kids play outside, but we will be careful."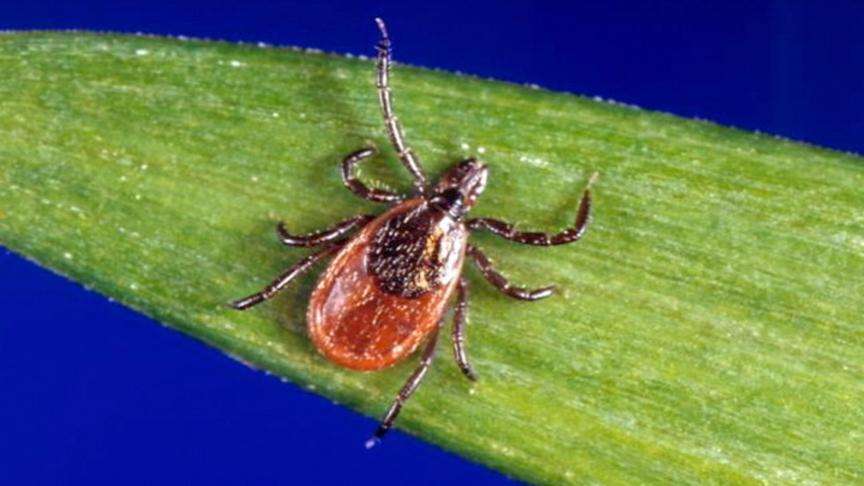 Rachelle Fleming also says she contracted Lyme disease after being bitten by a tick in the front yard of her Lehi home.
"The reason for the petition really is just a request," she said. "A request that further investigation be conducted."
Many health experts do not believe Lyme disease is found in this region of the country, but the residents want ticks and rodents in the area to be gathered and tested.
"They are saying, 'We're not sure there is Lyme disease in your area,' but people are sick," Fleming said. "So if it's not Lyme disease, we want them to tell us what it is and make sure our families are protected."
The Utah County Health Department and the Utah State Health Department have been looking into several claims of Lyme disease in Lehi, although at this point they have not confirmed any cases.
How is Lyme disease transmitted?

The Lyme disease bacterium, Borrelia burgdorferi, normally lives in mice, squirrels and other small animals. It is transmitted among these animals - and to humans - through the bites of certain species of ticks. In the northeastern and north-central United States, the black-legged tick or deer tick transmits Lyme disease. In the Pacific coastal United States, the disease is spread by the western black-legged tick. Other major tick species found in the United States have not been shown to transmit Borrelia burgdorferi.
A spokesman for the Utah County Health Department said tests are already underway on what may be making the residents ill. Until they identify the disease, however, officials don't want to focus specifically on Lyme disease unless it is confirmed through testing.
Once they know what they are dealing with, they will decide what the best course is moving forward. There is no timeline on when results will be in.
Residents like Fleming feel the health department is moving too slowly, since the warmer temperatures mean kids will be out playing outside where there is an increase risk of getting bitten by ticks.
"We just want people to be aware it's a potential risk," said Fleming.
At the PTA meeting parents talked about bug sprays, natural remedies and other methods of protecting kids from ticks. Residents also want nearby mink farmers to spray their property because they suspect that's where the ticks are coming from.
They plan to present their petition to the health department in a few weeks.
------
Story compiled with contributions from Randall Jeppesen and Sam Penrod.
×
Related stories
Most recent Utah stories