Estimated read time: 2-3 minutes
This archived news story is available only for your personal, non-commercial use. Information in the story may be outdated or superseded by additional information. Reading or replaying the story in its archived form does not constitute a republication of the story.
(AP File Photo)
SALT LAKE CITY (AP) -- Former GOP presidential hopeful Mitt Romney will cash in some of his striking popularity here to help Utah Sen. Bob Bennett fend off potential challengers from within his own party ahead of the 2010 election.
The former head of the 2002 Salt Lake City Winter Olympics and former Massachusetts governor will endorse Bennett and appear with him at campaign events on Tuesday.
"Gov. Romney is very active on behalf of the Republican Party, organizations and individual candidates as we head into the critical 2010 cycle, and he's particularly excited about supporting Sen. Bennett for re-election," Romney spokesman Eric Fehrnstrom said Monday.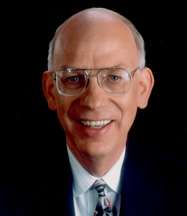 Bennett is seeking a fourth term, but some Republicans here are questioning his conservative credentials -- traditionally the only way to unseat Republican incumbents in Utah.
Utah Attorney General Mark Shurtleff has repeatedly said he's considering challenging Bennett for the Republican nomination. A message left at his office Monday was not immediately returned.
The endorsement is a big boost for Bennett, who campaigned on Romney's behalf. "This is an opportunity for the governor to return the favor," Fehrnstrom said.
Shurtleff endorsed Arizona Sen. John McCain for president.
Bennett spokeswoman Tara Hendershott said Bennett would answer questions from reporters on Tuesday, and referred questions about Romney's endorsement to his spokespeople.
Romney, a member of The Church of Jesus Christ of Latter-day Saints like 60 percent of Utah residents, is well liked here. He won 90 percent of the vote in the state's 2008 presidential primary. Federal Election Commission reports show Romney also raised $5.4 million in Utah, making it his second most lucrative state behind California.
"I think it's likely to be very helpful. I mean, after all, this is a guy that got 90 percent of the vote in the presidential primary in the state and raised unprecedented amounts of money from Republicans in Utah," said Brigham Young University political scientist Quin Monson.
Romney will appear with Bennett at a campaign event moderated by a popular local conservative radio host to discuss the future of the Republican party before attending a fundraising luncheon.
It's unclear how vulnerable Bennett might be. The easiest way for challengers to defeat incumbents is at the party convention level, where delegates who tend to be more conservative than the general population decide who gets the party nomination. Convention delegates won't be selected until next year.
Candidates who fail to win 60 percent of delegates at party conventions are forced into a primary.
"I don't have a lot of concerns about him (winning) a primary; it's getting out of the convention. That's a small group of delegates and they can be volatile and past races have shown that other candidates can generate significant support and can produce a primary," Monson said.
Gov. Jon Huntsman won the GOP nomination in 2004 after former Gov. Olene Walker failed to make it into a primary, even though she was highly popular in the state.
(Copyright 2009 by The Associated Press. All Rights Reserved.)
×
Related links
Most recent Politics stories