Estimated read time: 2-3 minutes
This archived news story is available only for your personal, non-commercial use. Information in the story may be outdated or superseded by additional information. Reading or replaying the story in its archived form does not constitute a republication of the story.
PROVO -- Utah Republican Rep. Jason Chaffetz held his first in a series of town hall meetings on health care reform in Provo Tuesday night. Hundreds of people voiced their opinions, sharing frustrations and fears with the crowd.
"I think there's plenty for the American people, from coast to coast, including right here in Utah, to stand up and be mad about," Chaffetz told KSL News before the meeting started.
Turns out, Utahns are mad. In fact, so many people showed up to Tuesday's meeting there wasn't enough room; about 100 were forced to watch from the lobby. For every seat in the packed auditorium there was a different frustration.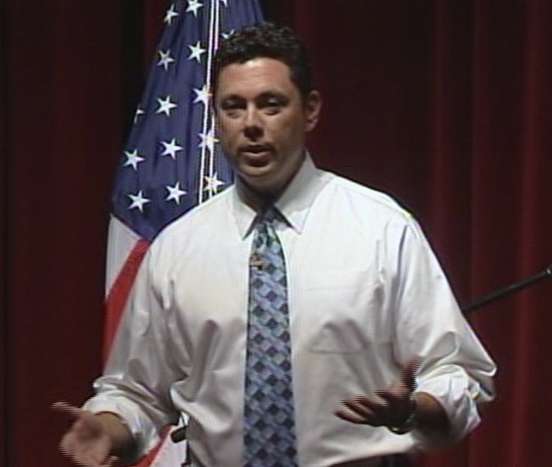 "I believe our country is being stolen from us," Richard Magoffin said.
Cheryl Oilerton told the crowd, "From what I've read, Medicare is already broke and it's not going to get better."
While questions jumped from rising fuel costs to the citizenship of President Barack Obama, they mostly focused on the proposed health care reform bill.
"There is absolutely, positively no way I'm voting in favor of this bill," Chaffetz said.
The congressman blasted the current proposal, calling it a one-plan-fits-all solution that will cost too much and help too little. Instead, he suggests allowing individual states to handle reform as they see fit.
"I don't think the answer's going to come from the federal government. It's going to come from states like Utah--much more innovative and much closer to the people to provide what we need in Utah," Chaffetz said.
Not everyone in the crowd agreed, and some were more vocal than others.
Outside the auditorium, those in favor of the bill carried signs promoting it, saying a change in health care is needed immediately and the proposed bill is at least a step in the right direction.
"I think we need universal health care and everyone deserves the right to it," Robert Rebol said.
Chaffetz is hosting four other town hall meetings, including one Wednesday night at 7 p.m. at Elk Ridge Middle School (3649 W. 9800 S.) in South Jordan. CLICK HERE for times and locations of the other town hall meetings Chaffetz has planned.
------
Story compiled with contributions from Sarah Dallof and Marc Giauque.
×
Related links
Most recent Politics stories