Estimated read time: 2-3 minutes
This archived news story is available only for your personal, non-commercial use. Information in the story may be outdated or superseded by additional information. Reading or replaying the story in its archived form does not constitute a republication of the story.
SALT LAKE CITY -- SALT LAKE CITY -- Utah's freshman congressman on Thursday defended a run-in with security at Salt Lake International Airport.
Republican Congressman Jason Chaffetz admitted he got frustrated and even used an obscenity, but he thinks airport security was out of line, not him.
It all revolves around a machine that checks for concealed bombs or weapons under a passenger's clothes. Passengers who don't want their whole body scanned can bypass the machine and go through a metal detector and full-body pat down instead. But 99.6 percent willingly get scanned.
"The security is good, and it's for my protection. I feel that way about it, and so I don't mind it at all," said frequent flyer Dick Crossett.
Statistics show less than 1 in 200 try to avoid the revealing scans.
"I believe it's invasive, and I think there are other methods we could use. So, it's not a line I choose to go through," a flight attended named Monica told KSL News.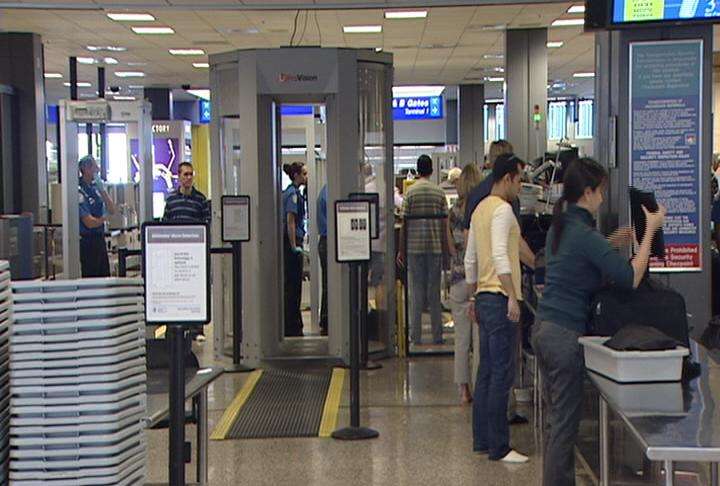 Utah Rep. Jason Chaffetz said he was just trying to exercise that right when a security guard told him to change lines.
"They did not make it optional; and when I told them I didn't want to do it, they started treating me as though I was some sort of criminal or something, giving me the third degree," Chaffetz said.
The Transportation Security Administration issued a written statement that said: "This incident will be reviewed." It also reiterated that a body scan "is always 100% optional" and it's "an important tool to mitigate known threats."
Chaffetz said he flies roughly every four days and has never before been singled out for extra screenings. He said he wonders if one reason could be retaliation--either because of his legislative history with the screening process, or because just days before the disagreement on Monday he'd voted against a bill that would have given union status to the Transportation Security Administration.
After a pat down and full clearance, Chaffetz said things escalated when he asked to speak with a supervisor, identifying himself as a congressman.
"Then, trying to get the supervisor's name and ID number, the supervisor said to me, "We know exactly who you are,'" Chaffetz said. "At that point, yeah, I said 'B.S.' and kind of spelled it out. And, uh, I was frustrated."
But unnamed sources told the Deseret News Chaffetz was obnoxious and escalated the situation himself. He allegedly threw his business card at a security worker and grabbed the supervisor's ID badge.
"Hey, let's roll the tape. That absolutely, positively did not happen," Chaffetz said.
Videotape of the incident does exist. The TSA is studying it and hasn't said yet whether they will release it.
------
Story compiled with contributions from John Hollenhorst and Becky Bruce.
×
Related links
Related stories
Most recent Politics stories