Estimated read time: 3-4 minutes
This archived news story is available only for your personal, non-commercial use. Information in the story may be outdated or superseded by additional information. Reading or replaying the story in its archived form does not constitute a republication of the story.
LAYTON -- A candidate running for the seat of former Utah House Majority Leader Kevin Garn is accusing Garn and others in Davis County politics of intimidating him to quit his campaign.
Republican Chris Crowder filed a criminal complaint with the Davis County Attorney's Office.
"This is Chicago-style politics here in Davis County, and I have to be honest, I didn't think it would be quite like that," said Crowder.
Crowder, an assistant pastor for Layton's Christian Life Center, is running for the Utah House District 16 seat, which includes Layton.
Crowder claims that Garn, in a telephone conversation, threatened to expose embarrassing incidents from Crowder's past, including a bankruptcy and a child born out of wedlock. Garn also is accused of offering to help Crowder get an appointment to the Layton Planning Commission.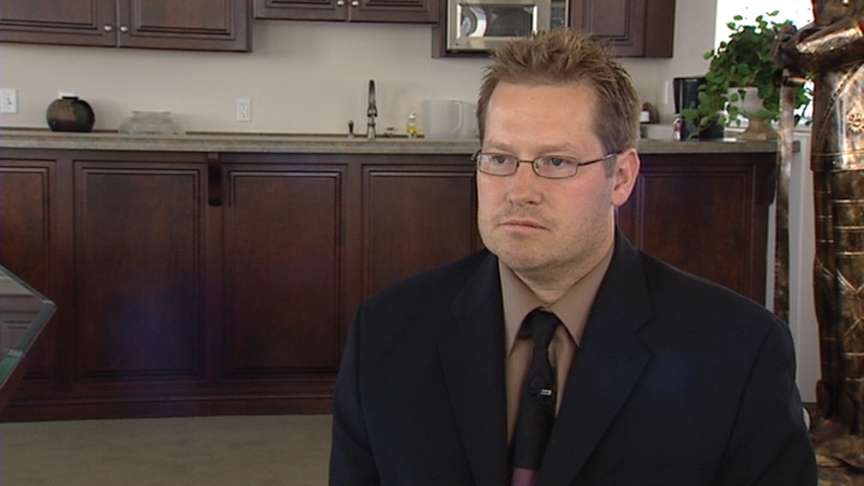 "There's not a person alive who hasn't made mistakes or had a lack of judgment," Crowder said.
Crowder says the exchange happened as Garn was planning a re-election campaign and before Garn resigned from the Legislature on March 13.
Garn resigned after he acknowledged hot tubbing nude with a teenager in 1985 when he was twice her age and married. He also admitted to paying her $150,000 in 2002 to keep quiet about it.
But many claim Crowder's accusations are part of a political ploy to get sympathy and attention for his campaign.
Speaking to the Standard-Examiner, Garn himself called Crowder's charges "outrageous." He said Crowder called him first and that Garn called back to offer suggestions for getting more involved in politics, possibly as a planning commission member. Crowder had failed in a bid for a city council seat.
Crowder adamantly disagrees.
"It's turned out to be an experience of corruption and politics as usual," he said.
Crowder claims Garn suggested he could help him get on Layton's Planning Commission if he quit. Crowder also says Layton Mayor Steve Curtis and Davis County Republicans Chairwoman Shirley Bouwhuis were in on the plan.
Both deny it.
"There was never, and I repeat, never, any promises or bargains made," Bouwhuis said. She's married to Layton Councilman Michael Bouwhuis, who became a candidate for Garn's seat after Garn resigned.
Curtis thinks Crowder is raising the allegations to somehow help his campaign.
"Personally, I feel the scheme of disseminating misinformation and lies to gain an elected office has no place in the political process," he said.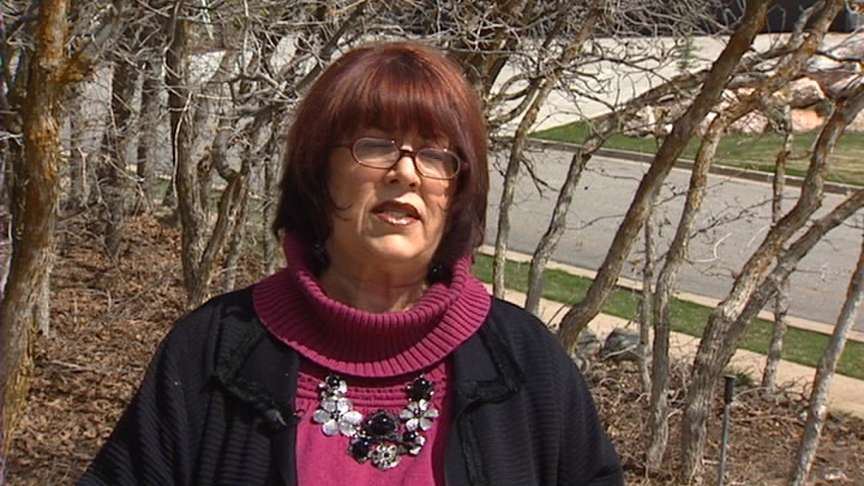 Bouwhuis admits talking to Crowder about the planning commission because she thought it would give him great experience for future political ambitions, especially since he was going up against the popular Garn at the time. But she says she never made any promises or threats, she just offered advice.
"There's nothing in this that speaks of any conspiracy," said Bouwhuis. "It's just silly."
Still, Crowder says, he's standing by his story.
"I hope that people can see through the smoke and see there was no real motive for me to want to be where I am," he said.
Davis County Attorney Troy Rawlings confirmed his office received the complaint but declined to comment on what was discussed.
"Chris Crowder did contact our office to provide information that troubles him. We have contacted the appropriate law enforcement agency and prosecutor's office," Rawlings told the Associated Press.
He said his office would remain involved in the case, but did not disclose the other agencies involved.
The issue may not be resolved before the April 10 Republican convention when delegates will choose nominees.
Crowder and four other Republicans are vying for Garn's seat.
------
Story compiled with contributions from Alex Cabrero and The Associated Press.
×
Related stories
Most recent Utah stories