Estimated read time: 2-3 minutes
This archived news story is available only for your personal, non-commercial use. Information in the story may be outdated or superseded by additional information. Reading or replaying the story in its archived form does not constitute a republication of the story.
Amanda Butterfield Reporting There was no running water for students at Meadowlark Elementary School in Salt Lake City on Wednesday. The school had to get creative to make sure the students still had drinking water and could use the restroom.
By tomorrow the water should be flowing from the faucets and in the toilets like normal, but today it wasn't. Dequonte, a student at Meadowlark Elementary, told KSL, "The bathroom didn't work."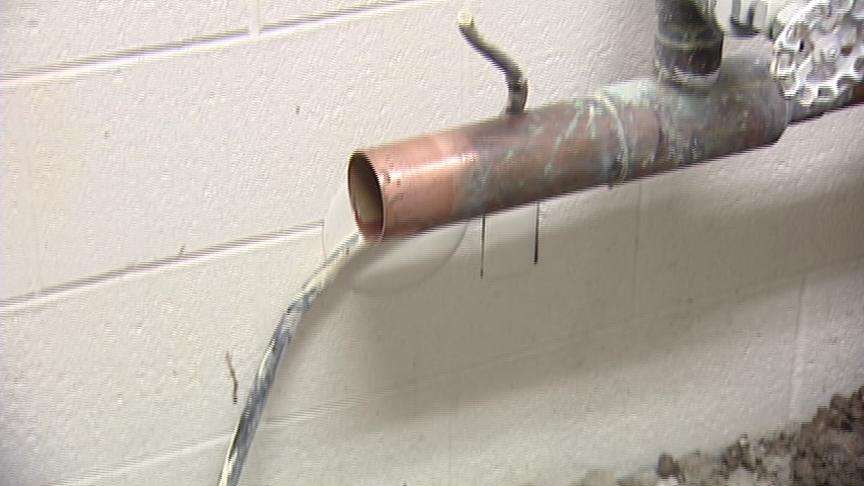 It wasn't just the bathrooms that didn't work, but the faucets and water fountains. The school had no running water at all. Early Wednesday morning staff noticed water bubbling from the floor, so they called a crew in who traced the problem to a broken pipe. To fix it they had to shut off the water.
Bottled water was brought in for the kids to drink, and a 32-gallon drum of water was used for the kids to wash their hands in a portable sink. However, the kids were only allowed to use one restroom, so the lines got long, and staff had to manually flush the toilets. One student said, "We had to use the 5th and 6th grade bathrooms, and we had to drink out of a box of a gallon of water."
Jason Olsen with the Salt Lake City School District said, "To make the toilets flush you have to have a certain water pressure. So we simulate that by taking a bucket, pouring it into a bowl, release that valve and flush it into the sewer system."
Some other schools in the district have had similar problems, so they knew what to do. Water should be running again for classes tomorrow.
The school is in an older building, but the district isn't sure if it was just old pipes that caused the leak.
×
Most recent Utah stories