Estimated read time: 2-3 minutes
This archived news story is available only for your personal, non-commercial use. Information in the story may be outdated or superseded by additional information. Reading or replaying the story in its archived form does not constitute a republication of the story.
John Daley ReportingA unit of Utah National Guard headed out today to help with Hurricane relief. They took off for a Louisiana Naval air base just after noon.
A Utah Air National Guard plane, a K-C-135, loaded with supplies and personnel left Salt Lake for New Orleans Naval Air Station about noon today. Eighteen guardsmen were on board -- 15 security policemen and three communications specialists--all will stay in Louisiana to assist with Hurricane Katrina recovery efforts.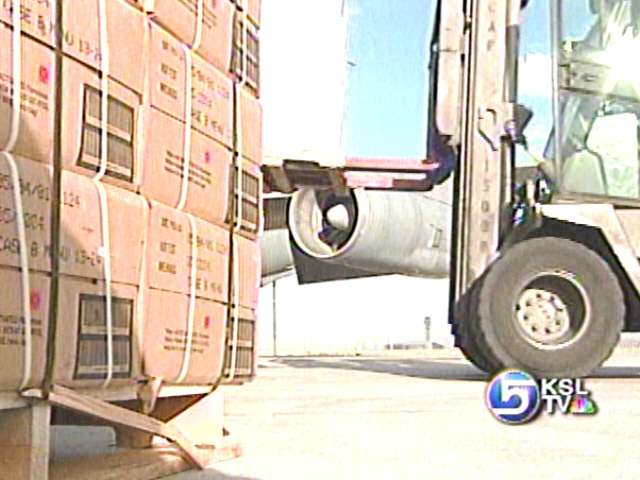 John Salazar, Air National Guard: "We're thrilled at the opportunity to do that. I'm looking forward to interacting with them and making them feel welcome and welcoming them to Utah."
Chief Master Andrew Brunt, 151st Sec. Forces Unit: "We are very elated. We are very excited. Our hope is to give hope. After all they are Americans, our fellow brothers and sisters. So that's what motivating us to get there."
As many as 30-thousand National Guard troops are heading to the region. Louisiana's Governor says they need at least 40-thousand. Meantime, almost a third of Louisiana's National Guard is fighting in Iraq and an even higher percentage is there from the Mississippi National Guard. Today the President said having troops in Iraq will not hinder the military's effort here.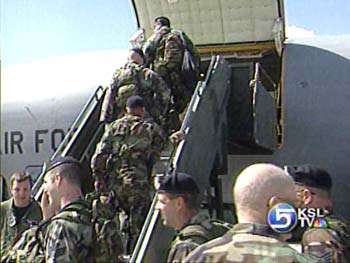 President George W. Bush: "We've got a job to defend this country in the war on terror and we've got a job to bring aid and comfort to the people of the gulf coast and we'll do both."
Reporter Question: Is there a danger of stretching the guard too thin?
Lt. Col David Thomas, Spokesman, Utah National Guard: "Well, there's always a danger you could stretch them too thin. But I think the guard still has quite a ways to go before there at the breaking point. We're used to handling tough situations like this."
On its return the Guard plane could bring refugees here from New Orleans or the Houston Astrodome. When that flight will return is up in the air, depending on the situation on the ground down South.
×
Most recent Utah stories