Estimated read time: 1-2 minutes
This archived news story is available only for your personal, non-commercial use. Information in the story may be outdated or superseded by additional information. Reading or replaying the story in its archived form does not constitute a republication of the story.
SALT LAKE CITY -- Someone has stolen a large bronze statue from a Salt Lake City church.
The statue of St. Ambrose was sitting in front of the St. Ambrose Catholic Church, located at 1975 S. 2300 East, Friday night, but by Saturday evening mass it was gone. The only things left of the 8-foot bronze statue were the bolts that used to hold it to a concrete slab.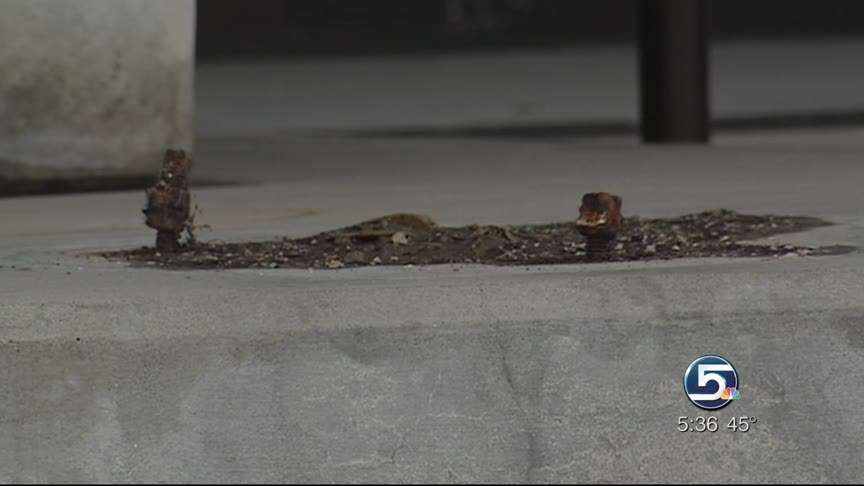 Pastor Andrzej Skrzypiec said, "I was shocked and in disbelief seeing this empty place where the statue used to be."
Church leaders are worried someone might try to melt the statue down for money.
Skrzypiec says, "Monetary value is huge, and religious, sentimental value, you can't put a price on that." St. Ambrose is the church's patron saint.
The statue was commissioned in 1988 and sculpted by Angelo Caravaglia. Its value is said to be around $30,000.
Police and Skrzypiec are puzzled over how the thieves got away with the statue, which weighs hundreds of pounds, without being noticed. "You'd need some heavy equipment," Salt Lake police Detective Pat Wilkinson said.
Police believe the theft is likely related to one that happened at the Jordan Peace Garden last week. Someone stole a "Little Mermaid" statue valued at $28,000. Police say the items will be hard to fence, or even to melt down and try to sell for scrap.
Wilkinson said the mermaid statue has been stolen before and was eventually found in a river.
The St. Ambrose church is offering a $1000 reward for the recovery of the St. Ambrose statue.
E-mail: mgiauque@ksl.com
×
Related stories
Most recent Utah stories