SALT LAKE CITY — Firefighters straddled the Jordan River with a set of ropes secured on each shore Saturday as they trained for swift water rescue operations.
"Thankfully, it doesn't happen often in real life, but we always want to be prepared for whatever happens," said Gianni Valente, lead instructor and a firefighter/paramedic with the Salt Lake Fire Department. He said firefighters are often called to assist with various vehicles in the water, typically abandoned there or driven in accidentally.
Teams always make sure people are not involved, and, if they are, they are taken to safety. Training helps them limit environmental damage to the shoreline as vehicles are dragged out.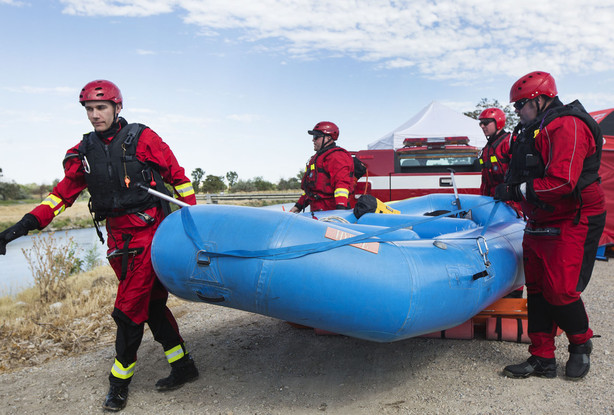 Valente cautioned people to stay away from water unless they are prepared to be there with proper equipment and flotation devices.
Water moving any faster than 1 mph, he said, is considered "swift" and could be dangerous.
"If you don't have to go in the water, don't," Valente said. "Even slow water can be dangerous. It can knock you over once you're in there — especially children."
Firefighters are invited to re-certify on water rescue techniques every two years. The four-day certification class is a prerequisite to applying to work at Station 7 in Rose Park, which handles most of the intricate rescues within city limits.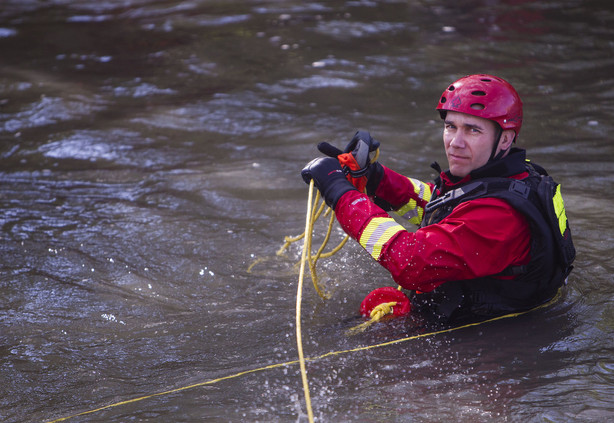 While firefighters had time to suit up and assess their gear on Saturday, Valente said actual rescues are "fast." Participants must be able to get into helmets and dry suits within a minute and be on their way to help anyone in need in the water.
"We usually jump in and get the person to safety as quickly as possible and perform any necessary first aid on the shore," he said.
Of course, the crew is prepared with all kinds of equipment, including inflatable boats, in the event that a rescue becomes more technical.
"It's pretty important to know this stuff," Valente said. "It happens with a low-frequency but is high-risk. We don't do it every day, so training is a big issue. We have to keep up on the training."
Photos
Related Stories
0 Pending Comments
Sorry, we are not accepting new comments on this story, but if you have more to contribute please email
newstip@ksl.com
Showing of 2 comments
Sorry, we are not accepting new comments on this story, but if you have more to contribute please email
newstip@ksl.com