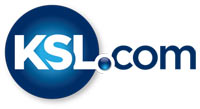 Outdoor experts raising avalanche awareness as ski season approaches
November 17, 2017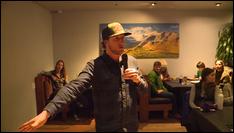 PARK CITY — After last winter successfully resulted in no avalanche-related deaths for the first time in 26 years, many outdoor enthusiasts are hoping to keep it that way this season.
White Pine Touring held an avalanche awareness class Friday night hoping to get Utah's outdoor-loving community thinking about the dangers in the backcountry.
"It's our obligation as an outdoor retailer to do everything we can to properly educate the community," said Scott House with Jans and White Pine Touring. "We want them to start thinking of avalanches before they go out for the season."
The free event featured speakers from the Utah Avalanche Center and experienced backcountry guides.
House said the number one rule for those attending was to check pride at the door.
"You should never get to the point where you think you know everything," he said. "There are a lot of experienced people that are standing in this room right now already and they are here to keep learning."
Shaun Deutschlander, a guide for White Pine Touring, was one of the presenters during the class. She showed a video of a skier being swallowed up by a fast-moving avalanche and shared experiences about her time on the slopes.
"I've learned that the biggest red flag for avalanche danger is other avalanches," Deutschlander said.
Her tip for the class of nearly 100 people was to get to know the area where you are planning to explore and research if there have been reported avalanches along that area of the mountain.
Deutschlander also advised the group to be cautious with posts about backcountry spots on social media.
"We are seeing that other people are getting away with something, so we assume that it's okay and it is safe for us," Deutschlander said emphasizing the need to be careful.
Deutschlander referred to information sources like Utah Avalanche Center's website and mobile app, to keep up-to-date with avalanche warnings as well as warning posts from other skier and snowboarders already out.
"Pay attention to what people are seeing in the terrain in real time through Twitter, Instagram, Facebook," she said.
White Pine Touring will be holding another avalanche awareness class on Dec. 14. Anyone interested in more information on the class can visit the retailer's official website or Facebook Page.