Estimated read time: 2-3 minutes
This archived news story is available only for your personal, non-commercial use. Information in the story may be outdated or superseded by additional information. Reading or replaying the story in its archived form does not constitute a republication of the story.
SALT LAKE CITY — As the winter recreation season begins to wind down, Utah avalanche experts are marking a milestone. For the first time in 26 years, no one was killed in an avalanche in Utah this winter.
Avalanches are still possible, but forecasters are thrilled about such a safe season. Over the last 25 years, the state has averaged four avalanche fatalities each year.
Because of several big storms, this seems an unlikely season for zero fatalities in the backcountry.
"Of course we've had lots of snow. We had lots of avalanches. We've even had a couple of close calls. But at the end of the day, everybody came out on top. We are super stoked," said Craig Gordon, an avalanche forecaster for the U.S. Forest Service Utah Avalanche Center.
Gordon said this season's frequent storms actually helped keep the snowpack stable. "The thing we were missing this year was the sugary snow near the ground," he explained.
That's the kind of weak layer that develops when storms are scarce. When the next storm finally arrives, "we put a thick, cohesive slab on top of that, and then all bets are off," Gordon said. Avalanche safety gear, beacons, shovels, probes and airbags also give people caught in an avalanche a better chance to survive. Even more important, Gordon said, backcountry skiers and snowmobilers today have avalanche forecast information right at their fingertips.
"The avoidance factor here is really the key to a long life in the backcountry," he said.
Two decades ago the phone line was the only resource for avalanche forecasts.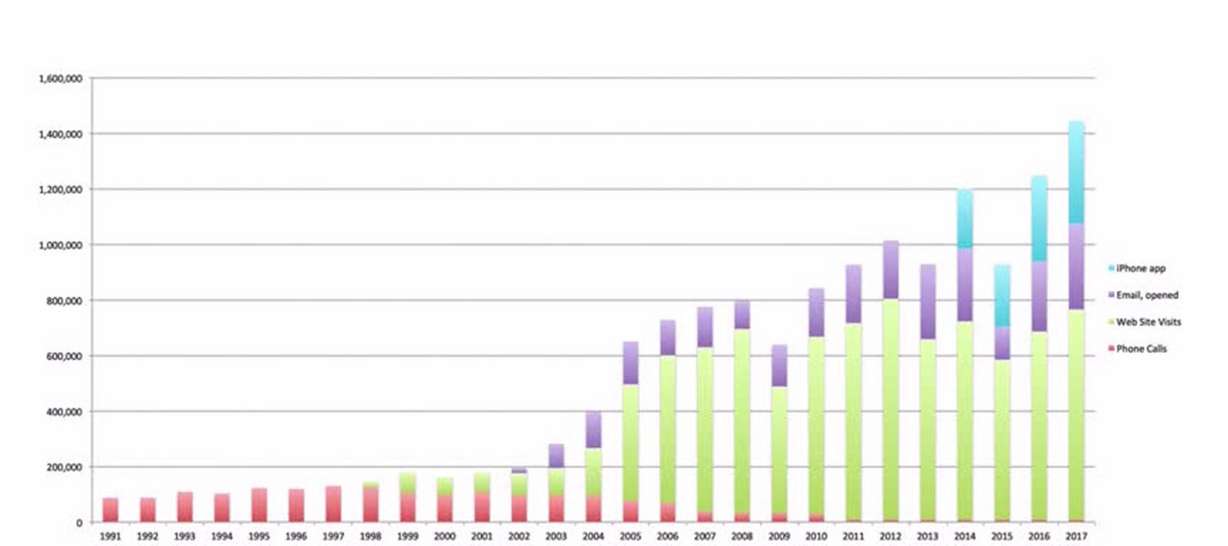 By 2005, about 400,000 people a year were accessing forecasts online and through emails. This year, 1.4 million people contacted the avalanche center as its mobile app became very popular.
"At the Utah Avalanche Center our main calling is to keep people on top of the greatest snow on earth rather than buried beneath it," Gordon said. He said the snowpack remaining in the high country is deep, predictable and mostly stable; however, avalanche conditions can still change rapidly and sloughing snow as the day warms is common.
Related
The Utah Avalanche Center will put out its last avalanche forecast of the season on Sunday.
×
Photos
Related Links
Related Stories