Estimated read time: 3-4 minutes
This archived news story is available only for your personal, non-commercial use. Information in the story may be outdated or superseded by additional information. Reading or replaying the story in its archived form does not constitute a republication of the story.
OGDEN -- Suicide rates among active-duty U.S. military personnel continue to rise even as the U.S. Department of Defense puts more resources into the problem. At Hill Air Force Base, the troubles affect civilian workers too.
Three Hill Air Force Base employees have committed suicide since the beginning of the year. In response, base officials say they continue to bolster programs to reduce the troubling number of suicides among base employees.
Maj. Gen. Andrew Busch, commander of the Ogden Air Logistics Center, calls suicide among civilian workers a top priority.
"One suicide is too many, that's the attitude that we take," Busch says. "Certainly, everything that we are doing here is to focus on civilian wellness and to ensure that there are no suicides."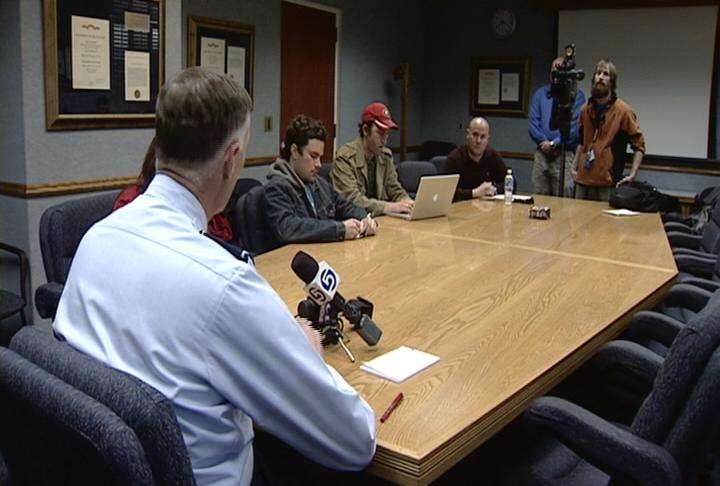 Since January, two civilians and one Airman at Hill Air Force Base have committed suicide. Last year, at least eight people killed themselves.
Since 2006, 25 Hill employees have committed suicide. Some media reports have said that figure is several times the rate for Utah's broader population, but Busch says he's not familiar with the analysis.
Nor could Busch explain why suicides among civilians were more prevalent at Hill that for servicemen. Hill's airmen don't seem affected by suicide as much as soldiers, who killed themselves in war zones of Iraq or Afghanistan at the highest rate on record during 2008, according to the U.S. Army. The Pentagon said it would be months before the 2009 figures for suicides in the military were available.
Busch says Hill's civilian jobs -- largely maintaining fleets of fighter jets -- are demanding, but that many factors appear to contribute to the civilian suicides, including family and substance abuse problems that can be hard to decipher even after the fact.
"From what we've seen, there is no single cause," he said.
Busch says the base continues to put resources into suicide awareness programs: An employee assistance program helps employees with metal health and substance abuse issues; a new psychologist joined the clinic two months ago.
"We assist employees on a broad range of issues," Busch says. "Some of them have nothing to do with, nor will they ever manifest themselves in suicide. So, the psychologist is not focused solely on this issue, but on the general wellness of our population."
The Department of Defense reports 160 active-duty Army suicides in 2009 -- up from 140 in 2008. Meanwhile, 41 active-duty Airmen took their lives in 2009. The suicide rate in all four services was higher than the national average.
With civilian suicides, Busch says they investigate any complaints about morale.
"We do respond to any work center allegation that there's favoritism or a 'good ole boy' network," he says.
He says the military takes action on those complaints, if necessary.
From the top, the Pentagon has pumped millions of dollars into new suicide-prevention programs. At Hill Air Force Base, the civilian workers are now getting new attention.
-----
Story compiled with contributions from Jed Boal and Paul Foy, of The Associated Press
×
Most recent Utah stories