Estimated read time: 2-3 minutes
This archived news story is available only for your personal, non-commercial use. Information in the story may be outdated or superseded by additional information. Reading or replaying the story in its archived form does not constitute a republication of the story.
Keith McCord Reporting We're spoiled in Utah with our "Greatest Snow on Earth," and journalists from all over the country are writing about it.
Just this past weekend in the New York Times, a long article about the Utah's "Interconnect Tour," a 25-mile guided ski tour where you can ski six resorts in a single day. The writer called it: "Utah's Epic Ride." Quotes like that really sell the product in other parts of the country and the world!
Three months ago, four newspaper writers from different states, left their homes in the morning, flew to Utah, skied all day and were back home the same night. Just another day at the office for them.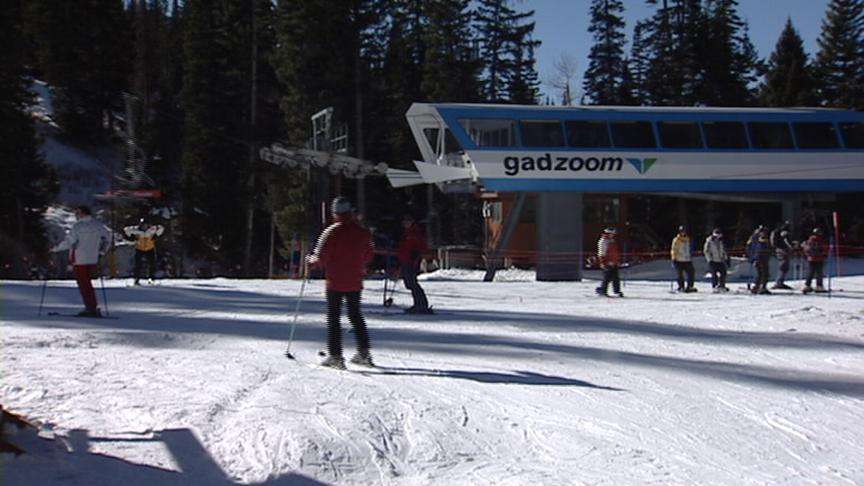 John Newlin, editor, The Wave Magazine, December 7, 2006: "Oh, it's fantastic. Especially from the Bay Area because you can just wake up at 5:00 in the morning, throw on your snowboarding pants, and hop on a plane."
That's John Newlin from San Jose. He took part in Ski Utah's experiment to demonstrate how accessible our resorts are. He flew in, and within an hour was boarding at Snowbird.
In his follow-up artcle in The Wave Magazine, he said Utah's "Greatest Snow on Earth" phrase is a "bold statement" but adds "it pans out once you factor in the science," that is, how the storms pick up moisture from the Great Salt Lake to produce all that powder.
Brian Metzler from Colorado is well aware of Utah's ski reputation and told us the day he arrived.
Brian Metzler, Rocky Mountain News: "I've never had a bad day here in Utah, and I say that honestly, because I've had some really great times here."
And he did again, even on his one-day fly in, ski, fly out adventure! He, too, wrote of Utah's famous powder. And said he was "sorry to have to leave with another storm on the way" but, because of the ease of getting here, he knew he'd "be back soon."
John Newlin did offer this piece of advice in his write-up: "Don't lie to the boss and say you have the flu. You're going to come back sun-burned." And he adds: "Then there's the ski-into-a-tree-and-break-something factor--in which case, you're not only busted for lying but have a broken collarbone."
That particular writer really enjoyed the Utah experience, because where he usually skis, in Tahoe, it's a five-hour drive or longer.
The other writers we spoke with back in December will run their stories next fall when the new season begins.
×
Related links
Most recent Utah stories