Estimated read time: 2-3 minutes
This archived news story is available only for your personal, non-commercial use. Information in the story may be outdated or superseded by additional information. Reading or replaying the story in its archived form does not constitute a republication of the story.
Richard Piatt Reporting At no time in Utah history have taxes been reduced like they have been this year. And today, it became official as Governor Huntsman put his signature on the legislation that will make it happen.
Some lawmakers still aren't entirely satisfied because a few of them want even more tax cuts. But for now, lawmakers and the governor are all very satisfied with the $220 million that spell out tax relief this year. Some are even amazed it happened so fast.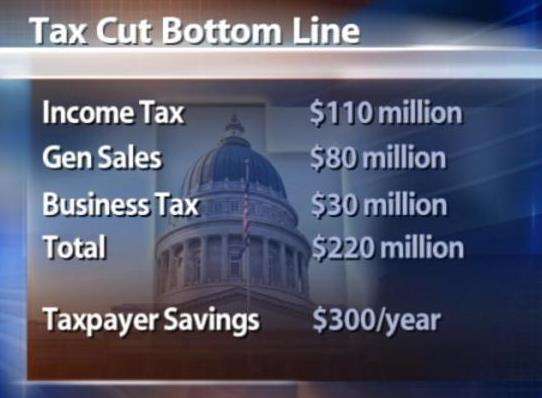 With a stroke of a pen, Governor Huntsman made Utah's tax relief puzzle complete.
Tax Relief 2007 is a combination of cuts to income tax, general sales tax, dropping the food sales tax and certain business taxes. Together, the state's $220 million tax relief investment will translate to about $320 a year savings for the average Utah family.
Governor Huntsman: "This is the largest tax cut, and the most meaningful exercise in tax reform in the history of our state."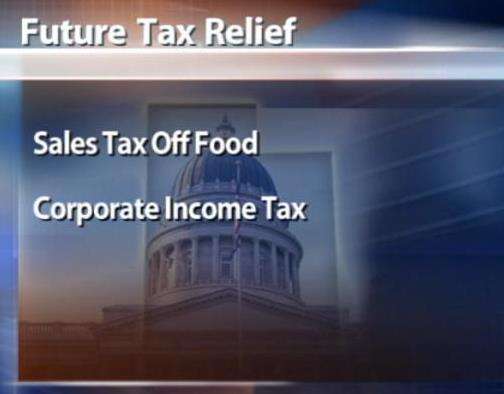 House Speaker Greg Curtis was among those at this ceremony, and he wants to keep up the fight to completely remove the food sales tax.
Rep. Greg Curtis (R), house speaker: "Hopefully not to the chagrin of my Senate colleagues, we're two years into the march to remove the sales tax off of food."
Other legislators also want certain business income and sales taxes reduced in the future. Those are battles for later. Right now, business interests are applauding this year's tax relief.
Business owner Ragula Bhaskar says it makes a big difference to him.
Ragula Bhaskar, Fat Pipe Networks: "The more we do things like this where the person sees it as a nice way to keep money in his pocket. I think it's a nice impact on people and makes the state more attractive."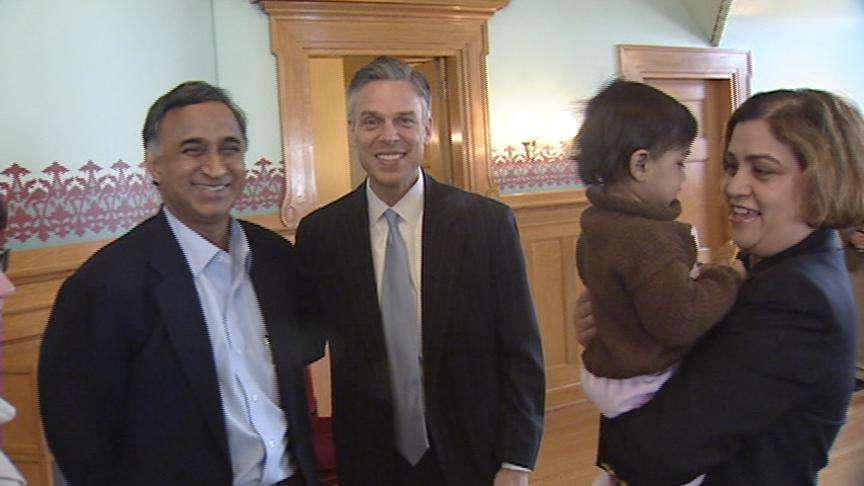 The bill the governor signed is Senate Bill 223--one of the rare measures to pass the legislature unanimously. Lowering taxes is a popular item this year, something lawmakers want to do while they can.
Early indications are that next year could be another lucrative year for the state of Utah. The question is: Will tax relief be a part of the equation again next year?
×
Most recent Utah stories