Estimated read time: 2-3 minutes
This archived news story is available only for your personal, non-commercial use. Information in the story may be outdated or superseded by additional information. Reading or replaying the story in its archived form does not constitute a republication of the story.
John Daley ReportingLt. Gary Young, Salt Lake City Police: "It appears from the investigators, that speed is the contributing factor to the accident."
Speed kills in a late-night accident on the streets of Salt Lake City. It was another motorcycle crash that fits a common profile. Today a family is mourning the loss of a man in his twenties, killed last night in downtown Salt Lake after losing control of his sport bike.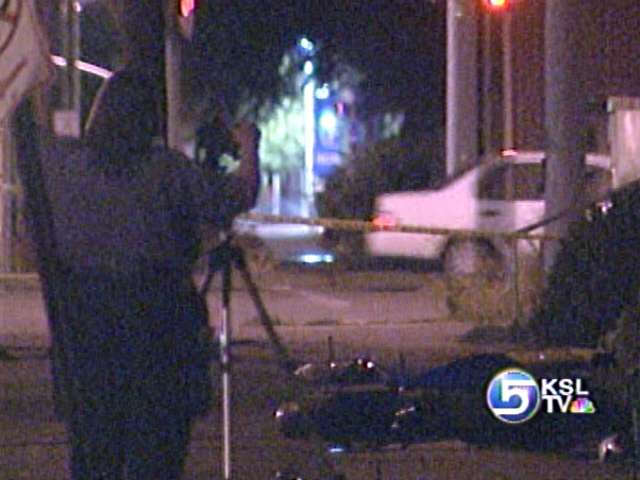 Police say the accident is yet another example of the dangers of combining motorcycles and high speeds. Motorcycle crashes, like the one last night, are seven times more likely to be fatal that other motor vehicle crashes.
Early this morning, about 1:30 am, police investigated yet another motorcycle accident; as is often the case, it's bad.
Lt. Gary Young, SLC PD: "The speed was severe enough, during the impact he lost his lower extremities and was killed instantly."
Police say the biker lost control and slammed into a cement parking barrier. The case fits a common profile: the 22-year old's speed is estimated to be in the range of 80 miles an hour. A manager at the Emergency Department at University Hospital says motorcycle injuries are among the most severe they see.
Ben Shaver, Nurse Manager, UMED Emergency Dept.: "They can be horrific. They can take the limbs off of a body. They can crush a helmet at that rate. So you can still see some horrific head injuries. The brain is still mobile in the skull. So you still get that back and forth motion of the brain, so you can have closed head injury."
So-called sport bikes or bullet bikes are more powerful than ever. With higher and higher speeds now possible, the bikes are more dangerous too.
The most recent state statistics from 2003 echo last night's fatality. Most motorcyclists involved in crashes are young, half under the age of 30. Not surprisingly, 81 percent of those involved in motorcycle crashes are men. Of those killed, nearly 60 percent were not wearing a helmet, another trend evident in last night's crash.
Det. Robin Snyder, Salt Lake City Police Dept.: "He didn't have his helmet on either. Unfortunately he did have a helmet with him, but he did not have it on. If he was going a little slower and wearing his helmet, who knows, maybe he could be with us today, but unfortunately he didn't."
Police will not release the man's name until next of kin are contacted.
To give some perspective on this, the most recent year we've got statistics for is 2003. That year there were 22 people killed in motorcycle crashes in Utah. That's about one every two weeks, and a large number of injuries, 730.
×
Most recent Utah stories