Estimated read time: 2-3 minutes
This archived news story is available only for your personal, non-commercial use. Information in the story may be outdated or superseded by additional information. Reading or replaying the story in its archived form does not constitute a republication of the story.
AMERICAN FORK -- A custodian at Shelley Elementary School in American Fork impacts hundreds of students through the example he sets every day.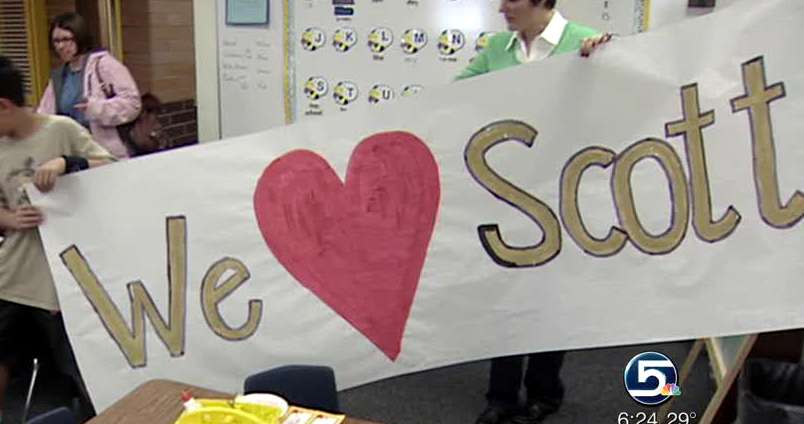 Tiffany Olds, the parent of a student at the school, nominated Scott Huntington for a KSL High 5. She wrote, "While other teachers help children learn the life skills of reading and writing, Scott helps teach them the life skills of helping out, cleaning up and the joys of hard work."
When we showed up to surprise him with the High 5 honor, Scott was shocked and figured out pretty quickly that he wasn't really called to fix a broken toilet. From the "We Love Scott" banner to the paper hearts taped on the students' chests, it's clear Scott is a beloved member of the school's staff.
"He's like a rock star," Tiffany said. "The kids just follow him around and think he's the best thing ever. We're just so grateful for all that he teaches our kids."
It's no surprise that Scott works hard.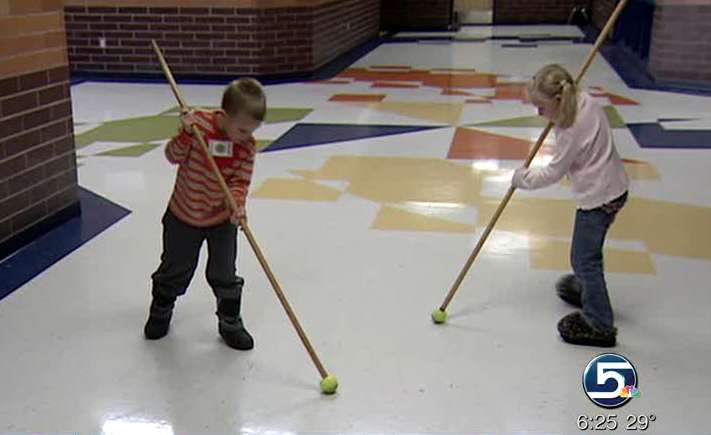 Principal Peggy Crandall said, "Anything that goes wrong -- whether it's a clogged toilet, a bloody nose, somebody threw up -- he's done it all and he does it with a smile."
That's what makes the difference for the kids. No one seems to mind manual labor when Scott's involved.
He says he and his brother like to follow Scott around and work alongside him. And, they're not alone.
Tiffany explained, "He has badges that they get to wear at lunch when they help him out. Everyone loves a badge. It's official."
"I could never get my kids at home to get what he gets kids to do here," she added. "It's just because he makes it fun and exciting. It's just rare to find that quality."
Scott said, "School is an enjoyable place to be and education is worth getting. You shouldn't have to come to school and not have a good time."
Besides helping students learn the value of hard work, Scott has been instrumental is getting students to participate in some recent fundraisers.
Twice he's offered to shave his goatee if students met their fundraising goals. He delivered on his promise both times, to the joy of an enthusiastic student body.
Scott says he learned from his father how to work hard and to do his best in everything he does. The kids say they've never seen Scott grumpy. He attributes that to the students, who make him smile.
As part of the High 5, Scott is receiving two tickets to Park City Mountain Resort.
You can nominate someone for a High 5 here.
E-mail:bwalker@ksl.com
×
Related links
Most recent Utah stories