Estimated read time: 2-3 minutes
This archived news story is available only for your personal, non-commercial use. Information in the story may be outdated or superseded by additional information. Reading or replaying the story in its archived form does not constitute a republication of the story.
VANCOUVER -- Getting ready to compete in his third Winter Games, Ogden native Bill Schuffenhaur is considered the veteran of the U.S. Bobsled team. He's looking for another medal in Vancouver.
He got a silver in the four-man bobsled when he was eight years younger. Now Bill is the oldest on the U.S. team and is hungry for another win.
He's the No. 3 rider in the four-man bobsled and he trusts every one of his teammates. "I feel very confident with my team," he said.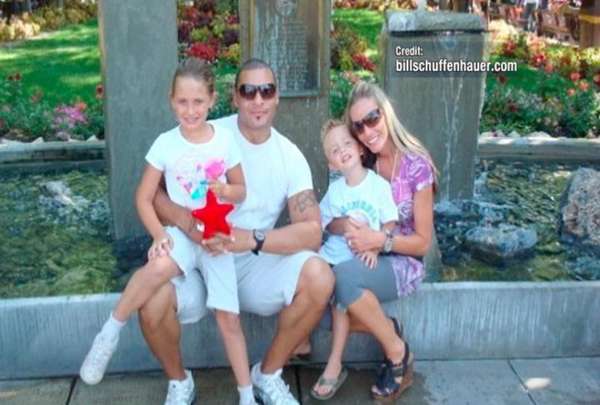 Bill says now he's the one his teammates turn to if they have a question about what to expect. But that's not how it was in Salt Lake in 2002, when his team won silver.
"All this was a big surprise," he said. "I didn't really know what was happening. This time, the third time, I'm kind of the veteran. Guys look to me for understanding and a better feel for the sport."
A father of two and recently engaged, Bill plans to pursue a degree in sports science once he finishes competing in Vancouver.
Bill and his team have raced on the track they'll be competing on in Whistler. "Fast, very fast," is how he described it. "It's one of the best facilities in the world. I'm looking forward to it, and we're going to have some fun."
In Torino his four-man team finished sixth. He also competed in the two-man bobsled there and finished 14th.
In Vancouver he competes Feb. 26 during prime-time. On Wednesday night, Canadian police detained Schuffenhauer after an argument with his fiancee in Whistler. Detectives released him after finding no evidence of a crime.
His fiance had filed a protective order against him in October 2005 only to ask it be dismissed the same month.
Schuffenhauer told us he has had "extreme financial difficulties" -- even lost his home and car -- as his family has sacrificed to get him to Vancouver. You can see that interview Friday evening on KSL 5 News at 6:30.
E-mail: abutterfield@ksl.com
×
Related links
Related stories
Most recent Utah stories