Estimated read time: 2-3 minutes
This archived news story is available only for your personal, non-commercial use. Information in the story may be outdated or superseded by additional information. Reading or replaying the story in its archived form does not constitute a republication of the story.
Marc Giauque, KSL Newsradio To some, pets are just like children, and they're becoming more human all the time. Take, for example, the growing pharmaceutical market for pets.
It's part of a culture that's putting more emphasis on Fido and Fluffy, and a growing number of people who will go to great lengths to keep them healthy and happy.
It's a sight that's sure to make you do a double take.
Dr. Pam Nichols, K9 Rehab Center: "Luna and Athena come up a couple of times a week from Provo, and they exercise on the treadmill side-by-side."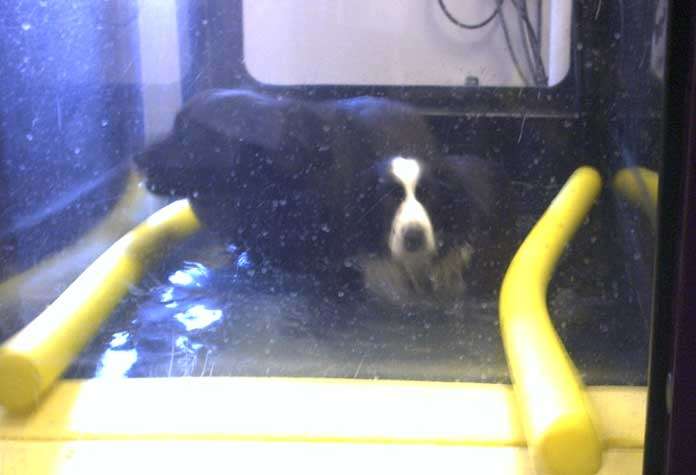 Dr. Pam Nichols helps to run the K9 Rehab Center in West Bountiful. The center is complete with an underwater treadmill to help Rover rehab while keeping weight off his joints. Dogs here are rehabbed for traumas and for obesity.
Dr. Pam Nichols: "Obesity is the number one most difficult thing to treat in my practice."
Now, the company that brought humans Viagra has approval for a weight loss pill for dogs called Slentrol. It will cost humans as much as $2 per day. It's drawing skepticism from Nichols.
Dr. Pam Nichols: "There are lots of new drugs coming on the market, and I would say they're good and bad."
Analysts say puppy pills and kitty prescriptions now out sell drugs used for agricultural animals, and total nearly $3 billion a year. They're used to treat anything from diabetes, to infections, to cancer.
Dr. Pam Nichols: "I don't think it's so much that these diseases are newer in animals, it's that our ability to diagnose them is so much better."
And more people are willing to pay for it. Even Nichols says she's been surprised at times by how much people are willing to pay for treatment. So how much is Fido's health worth? Some say it's priceless.
Pet Owner: "I'd probably go as far as I would need to."
Ken Christiansen, dog owner: "There's no limit, I'd go the whole nine yards for him."
Even if it meant, say taking out a second mortgage?
Ken Christiansen: "I wouldn't have done that years ago, I would have thought that everyone was nuts, but I don't anymore."
After all, Ken Christiansen says his five children are all grown up. He says with his dog he always has a kid.
×
Most recent Utah stories