This archived news story is available only for your personal, non-commercial use. Information in the story may be outdated or superseded by additional information. Reading or replaying the story in its archived form does not constitute a republication of the story.
PROVO - An investigation into the theft of nutritional and beauty products from Nu Skin has now topped $1 million.
The theft involved three people; one of them a former employee of Nu Skin. He deceived workers at the company's distribution center, and police say he and the accomplices sold the products using eBay and Amazon.com.
"They were selling these Nu Skin products worldwide. They sold them to Hungary, China, Japan and anywhere someone had access to the Internet. They were selling these items, and they were still labeled Nu Skin and Nu Skin products," says Provo police Capt. Cliff Argyle.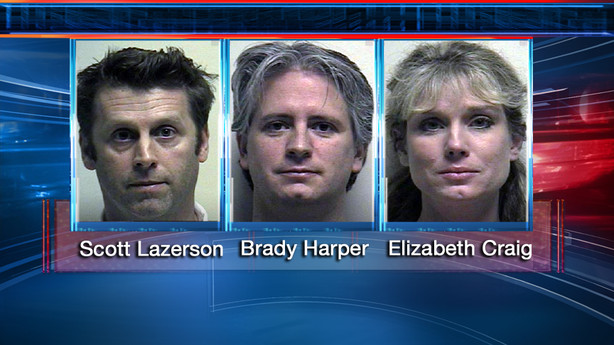 Police say the former employee would convince workers at this distribution center in Provo that he was picking up products to be given to charities. He knew who the top executives were, and would drop enough names that he would be given the items.
Nu Skin got a tip that unauthorized items were being sold online and called police. An investigation led police to some storage units in Orem, where detectives served a search warrant and recovered 400 boxes of product.
"We supplied that itemized list to Nu Skin, and now it is over $1 million of items -- wholesale cost to them," Argyle says. "That's not retail of what they would have made if they would have sold it. This was just wholesale, and so just their cost was over a million dollars worth of merchandise."
Scott Adam Lazerson, Brady John Harper and Elizabeth Craig all face several charges, including theft. Police believe they were pocketing between $20,000 and $30,000 a month.
That $1 million worth of property is just what police recovered. They are still investigating to determine what was sold between April of last year until now, so the theft could be considerably more.
E-mail: spenrod@ksl.com
×