Estimated read time: 2-3 minutes
This archived news story is available only for your personal, non-commercial use. Information in the story may be outdated or superseded by additional information. Reading or replaying the story in its archived form does not constitute a republication of the story.
WEST VALLEY CITY -- A West Valley City police officer is waiting to be formally charged after being cited for DUI over the weekend, but Lt. Kory Newbold was not booked into jail. Utah Highway Patrol Sgt. Jeff Nigbur says they made the decision to keep him out of jail because of safety concerns.
"This case was definitely different than most of them that we see. Not every DUI that we come across and charge is booked into jail. In this specific case, we were worried about the safety of the officer getting booked into a facility," said Nigbur.
He adds that if Newbold was put in jail, he could run into people he had recently arrested and anything could happen after that, putting a number of people at risk.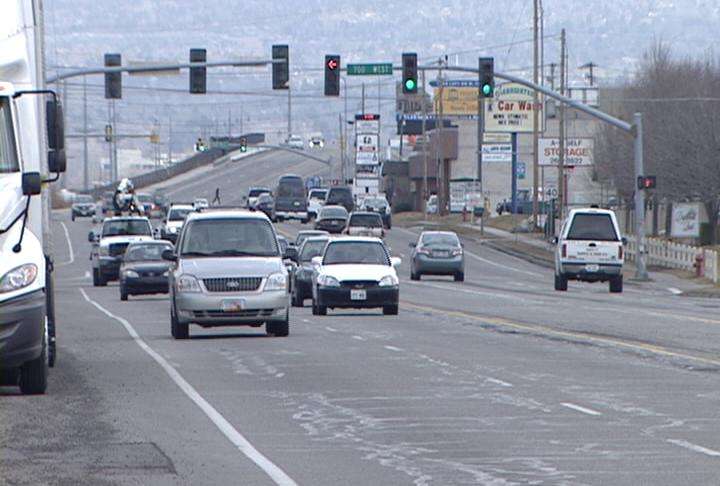 "We felt due to his safety and him possibly having connection with people inside that jail, we felt it was a better response to contact his department, let them know about what's going on and also release him to a responsible person," said Nigbur.
Newbold was pulled over by UHP DUI Squad Section Commander Steve Winward near 900 West and 3900 South around 11 p.m. Saturday night.
Winward had been out assisting Salt Lake County police officers on a call and was returning to the Salt Lake City area when he noticed a car driving erratically and speeding. Once he pulled the car over, he could smell a strong odor of alcohol as he approached the vehicle.
"He got through pretty much all of the tests, and then he mentioned he was a law enforcement officer," said Nigbur. "From there on we took him into custody for DUI and took him over to 'special ops,' which is at the Salt Lake County Jail."
There Newbold blew on an Intoxilyzer to check his blood alcohol level.
Once all the paperwork was filled out, it was determined instead of booking Newbold into jail they would take him to his girlfriend's house nearby. Nigbur says they notified their chain of command and West Valley City Police about where was being taken and why.
Nigbur says Newbold will not receive special treatment because he is a police officer and he'll have to face the consequences of his actions just like anyone else.
The highway patrol will complete a charging document and present it, along with the evidence, to the district attorney. That could take about a week.
West Valley police aren't commenting on the incident, other than to say they have a police lieutenant who's been placed on administrative leave pending the outcome of an investigation.
------
Story compiled with contributions from [Sarah Dallof](< mailto:sdallof@ksl.com>) and Randall Jeppesen.
×
Most recent Utah stories