Estimated read time: 2-3 minutes
This archived news story is available only for your personal, non-commercial use. Information in the story may be outdated or superseded by additional information. Reading or replaying the story in its archived form does not constitute a republication of the story.
Shelley Osterloh ReportingThree-year-old Emma Watson has spent most of her young life in the hospital, fighting for life; she's awaiting a liver transplant. But through it all, she has laughed and smiled and brought a community together to help the family that has done so much for others.
Emma's daddy, Tuffy Watson, is well known around West High. He is the truant officer and a former weightlifting champ who started an after-school weight program for troubled kids. We first met him last year when he adopted two West High kids whose mother died -- they are now in college.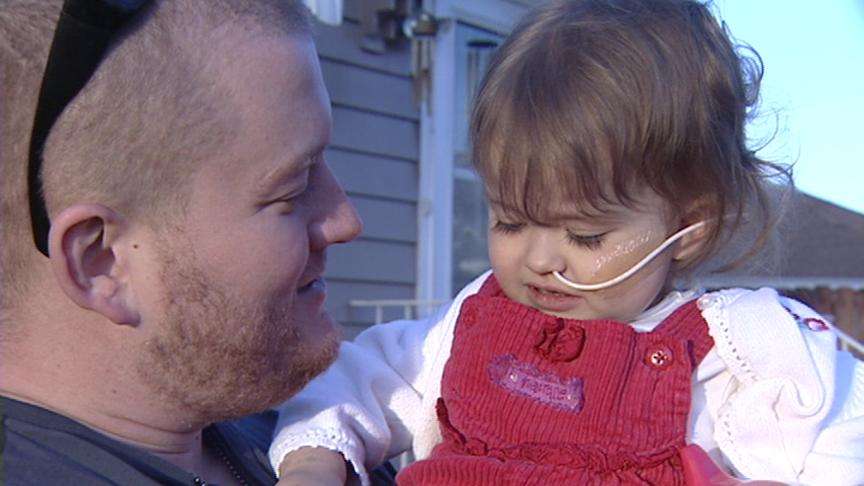 At home, with his little Emma, Tuffy admits he's a softy.
Tuffy Watson, Emma's father: "There was a time when she got sick that she wasn't going to make it, and I remember praying and saying, 'Just let me have her long enough to hear her say my name.'"
When Emma was first born she was diagnosed with a rare disease of the immune system and was treated with chemotherapy and radiation. Her mother, Danielle, quit her nursing job to care for Emma, but it meant they lost their insurance.
Danielle Watson, Emma's mother: "It's emotionally devastating, and for the patient it's physically devastating, but people don't understand how financially devastating it can be."
They've sold what they could, and Tuffy got an second job. Emma's disease, known as Langerhans Cell Histiocytosis, or LCH, is in remission, but it severely damaged Emma's liver. Tuffy is ready to donate part of his when Emma is strong enough.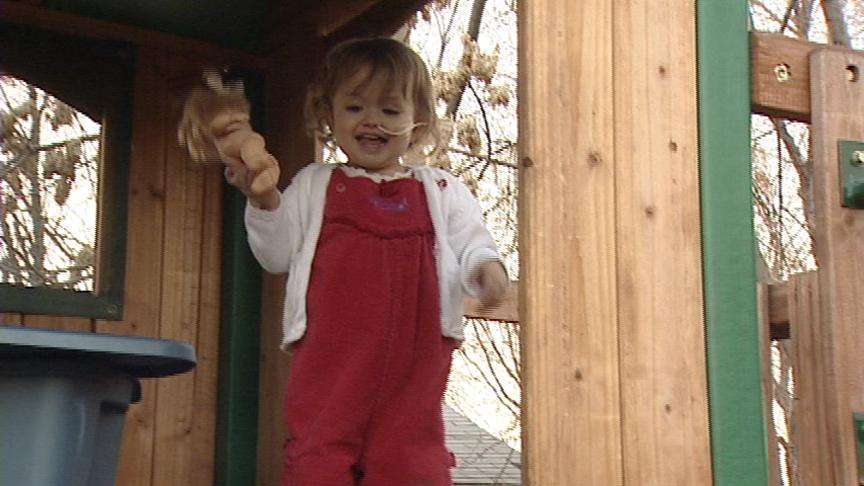 Through it all, they say Emma has taught them to look at life in a new way.
"When she was in the hospital and she had all these wires coming out of her, she was always smiling, and she just keeps it strong, and she's kind of showed me that life can be hard. But it's how you look at it."
Emma's disease almost killed her, and she still needs a liver transplant, but the Watson's say their prayers have been answered.
Danielle Watson: "Mostly we just want hope for something good, and we have it now. There's been times we lost it, but we have it right now."
Tuffy Watson: "We are just happy to have her home. We are just lucky to have her. And it's special that we have a lot of help and support from people out there."
The community is organizing several fundraisers for Emma and her family. The first one is Sunday.
×
Related links
Most recent Utah stories