Estimated read time: 2-3 minutes
This archived news story is available only for your personal, non-commercial use. Information in the story may be outdated or superseded by additional information. Reading or replaying the story in its archived form does not constitute a republication of the story.
Shelley Osterloh Reporting The Olympic spirit has returned to the Utah Olympic Oval as 100 of the world's fastest skaters compete in the Single Distance Championships.
There was an exciting finish in the men's 500, and a world record was set, too. This is the second day of the four-day event. In the premier sprint race, the 500, Team USA consisted of an Olympic bronze medalist and a couple of rising stars.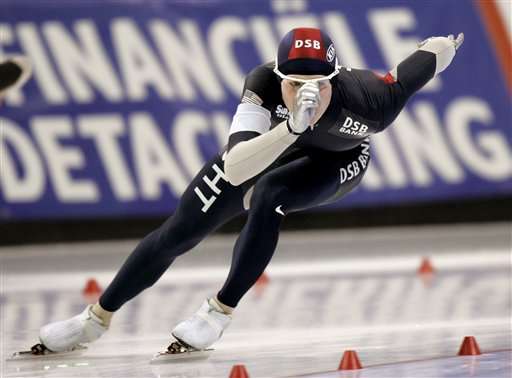 The Dutch band fired up the fans while skaters were fire on ice. In the 500, three American men competed. Chris Needham, 2002 Bronze medalist Kip Carpenter, and Tucker Fredricks who told me earlier, his 25th-place finish in Torino was so disappointing to him that he had trained harder than ever. Now he is ranked first in overall world cup rankings.
In the 500-meter event, skaters compete in two races for a combined time. Going into the second race, Tucker Fredricks is in fifth place, but 1/500 of a second from first. It's a tight race.
A great second race put Fredricks on the podium in third place. The first-place winner, Lee Kang Seok of Korea, set a double world record for the fastest race and combined time. For Tucker Fredricks, it was one more milestone reached.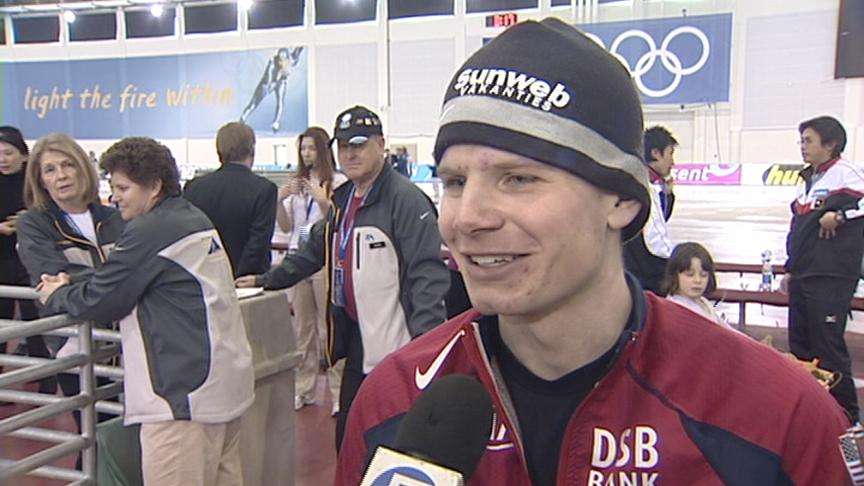 Tucker Fredricks, third-place 500 meter single distance: "This is one of my goals for the beginning of the season. I wrote it down on a piece of paper, and it came true. I don't care if it's gold, silver or bronze. It's so competitive out here. We had five guys and 34.4, which I don't think has ever been done before. I'm happy to be in with this group of guys, greater skaters.
Shelley Osterloh, Eyewitness News: "And it makes all that work and disappointment from last year pay off?"
Tucker Fredricks: "Yeah. I was thinking going to the line. all those hours of dry land, they better pay off and they did, so I'm really happy about it."
The World Single Distance Championships continue Saturday and Sunday. Tomorrow, Kip Carpenter competes in his best event, the 1000 meter. And Sunday, one of the races is the men's 1500 meter, in which gold medalist Shani Davis competes. He set a world record in that event last week. There is still a lot more to come.
×
Most recent Utah stories