Estimated read time: 2-3 minutes
This archived news story is available only for your personal, non-commercial use. Information in the story may be outdated or superseded by additional information. Reading or replaying the story in its archived form does not constitute a republication of the story.
John Hollenhorst Reporting A polygamist who led a deadly siege in Utah two decades ago gets a parole hearing today at the Arizona State Prison. Regardless of how it comes out, Utah officials are overruling pleas from his family to let him finish his sentence in Utah. Addam Swapp's crimes hit too close to home.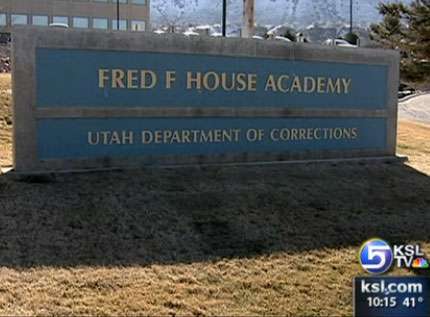 The name of this building, the Fred House Academy, is a daily reminder for the Corrections Department of the crimes committed by Addam Swapp.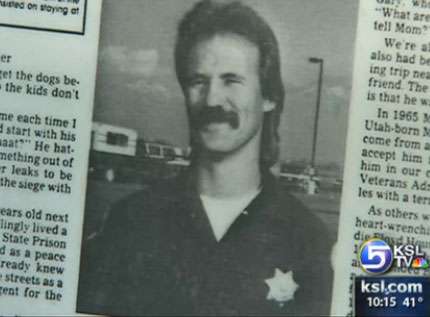 In the lobby there's a shrine to Fred House, a corrections officer killed by a bullet in 1988.
The shot was fired from a cabin where Swapp and his family holed up after a church bombing masterminded by Swapp.
He was later wounded and arrested. For two decades Swapp has been a model inmate, but not in Utah. After his federal term was up, Utah Corrections farmed him out to the Arizona State Prison. And spokesman Jack Ford says the plan is to keep him out-of-state because of the false perception that Utah guards might have a score to settle.
Jack Ford, spokesman, Utah Dept. of Corrections: "The appearance of impropriety; the fact that one of our officers was killed in the incident. Two other officers were shot at, one was injured slightly. And the fact that we have a number of house family members working for the department. It just doesn't look right."
Ford says Swapp's parents and one of his wives call or write almost every day, asking for Swapp's return to Utah.
Jack Ford: "If something were to happen to him, if he got in a fight with an inmate, would we be accused of turning our back or something like that? It's like a judge who has a neighbor in a case. He recuses himself even though he could be fair. It just doesn't look right. "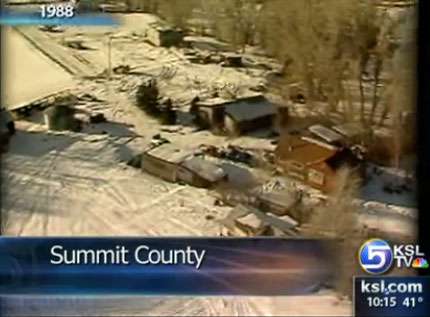 Swapp's parents want him back here because it would be easier for them to visit him behind bars. But they also claim his life is in danger in the Arizona State prison.
Jack Ford: "I mean, that hasn't been validated or verified. But the allegation's been made. So they're not taking any chances. They've got him in protective custody."
Unless the parole board lets him out early, Swapp could stay behind bars another decade or more, but not in the state where his crimes were committed.
Addam Swapp received a 15 year sentence in a federal prison for bombing the LDS Stake Center in Kamas and for using firearms against federal agents. He received an additional five year mandatory sentence for using explosives. For his involvement with the death of Fred House, he was sentenced by state court to one to 15 years in prison.
Swapp's family did not return our calls. His parole hearing today near Phoenix will be conducted under Arizona's prison rules, which means it is not open to the public or the media.
×
Related links
Most recent Utah stories