Estimated read time: 3-4 minutes
This archived news story is available only for your personal, non-commercial use. Information in the story may be outdated or superseded by additional information. Reading or replaying the story in its archived form does not constitute a republication of the story.
WEST JORDAN - Parents with children in the Jordan School District sounded off Friday over steep budget cuts and the likelihood of hundreds of teachers and staff being laid off.
With the economy struggling and budgets tight, school districts around the state are feeling the pinch. The Jordan District's numbers themselves are daunting: a $30 million budget shortfall, which administrators say will mean 500 people, 250 of them teachers, must be let go.
The emotions run the gamut for parents of kids in the Jordan District: anger, disappointment and mostly a lingering fear that the quality of their kids education is about to take a dive, thanks to larger class sizes.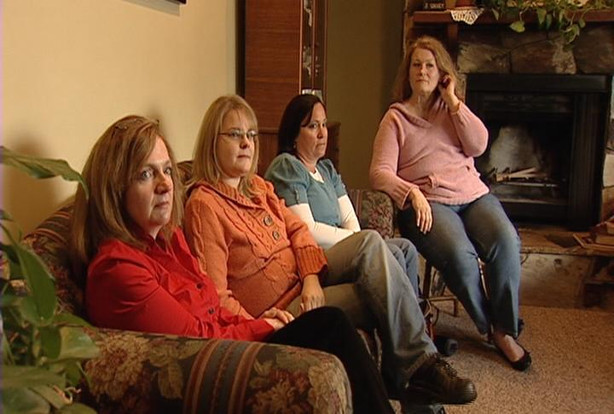 "I am worried about class sizes, because the district has worked so hard to bring it down, that in one fell swoop they're going back," said parent Meredith Llewellyn.
Parents said they're also worried about the loss of a variety of programs and specialists. Corey Fairholm has four kids. Three get extra help with speech therapy; the other receives help with reading.
"[A] great first-grade teacher caught that and said, 'He needs extra help.' And so maybe with another teacher, he would have fallen through the cracks," Fairlholm said.
Kayleen Whitelock worries about one of her children, who is in special education classes.
"My feeling is, with this child, is we will either pay for him now or we will pay for him later," Whitelock said.
The cuts come following a bruising meeting last summer when many residents -- some on fixed incomes -- told district officials they opposed a tax hike.
Related:
Region 6 PTA director Sheri Eddington said many parents didn't support the increase at a truth in taxation meeting because they thought the increase would be higher than it really is. Plus, some parents skipped the hearing altogether.
"They didn't go to the truth in taxation hearing because they assumed that it would just go through and they were OK with it," Eddington said.
A recent district budget reduction survey showed raising property taxes was the most popular option. In fact, a group of moms who volunteer with the PTA told KSL News they're prepared to help out at school and would even pay more in taxes themselves to save the schools.
"Yes, raise my taxes," Llewellyn said. "That would have been a first priority rather than down on the list."
Eddington said her organization may ask parents for signatures supporting a tax increase, but the method for gathering those signatures has not been approved yet.
"Yeah it's really time to do something about it," parent Dana Bentley. "It's past time."
Utah already has the largest class sizes in the nation, and the Jordan District has some of the largest in the state.
Meantime, the Jordan District superintendent says depending on how bad the budget gets, tax increases would be back on the table next year.
"If the budget, either this year or next, exceeds what we are dealing with this year, I think tax increases would go back on the table," said superintendent Barry Newbold.
Newbold told KSL's Doug Wright Show the district will also have to look at bonding to pay for new schools, or vote on changes to schedules.
As for class size, Newbold said the board had been trying to reduce class sizes for the past few years.
"The sad thing is that in one fell swoop that's reversed, and it takes years and years to try to recoup and recover from that," Newbold said.
He admitted the cuts will be a bitter pill to swallow.
"Eighty-eight percent of the area where we have deficit is people," he says. "If you cut programs you'll cut people."
------
Story compiled with contributions from John Daley, Paul Nelson and Mary Richards.
×
Related Stories