Estimated read time: 2-3 minutes
This archived news story is available only for your personal, non-commercial use. Information in the story may be outdated or superseded by additional information. Reading or replaying the story in its archived form does not constitute a republication of the story.
SALT LAKE CITY -- Across the country, communities will honor their military heroes this week. The 32nd annual National Salute to Veterans gives everyone a chance to thank them for their service.
Willard Buchanan III greeted me Wednesday as I entered his hospital room. He served on a Navy destroyer in the Vietnam War, and for a total of 14 years.
Buchanan cherishes his military friends, especially as he battles pancreatic cancer.
"The military is like a brotherhood. To me, it doesn't matter if you're Army, Marines or whatever," he said.
When he came to the hospital more than a year ago for his first chemo treatment, Buchanan met George E. Wahlen, a valiant advocate for Utah vets and Congressional Medal of Honor recipient. The VA Medical Center also bears his name.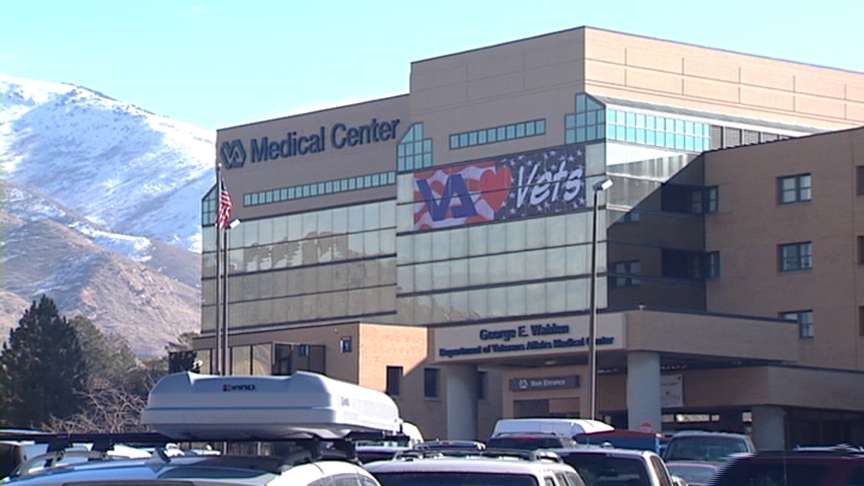 Buchanan is moved by the closeness he felt to the war hero, as they both fought for their lives.
"He was so frail," Buchanan said. "When you meet him, and most of his family, you feel a bond because of him being military and what he is."
This week, the VA invites all of us meet our veterans and hear their stories.
"This is an opportunity to share them with the rest of the community. We have fantastic men and women in this hospital and our outpatient facilities who have sacrificed for us, and we've invited the community to come in and simply say thanks," said Jill Atwood, spokeswoman for the George E. Wahlen VA Medical Center.
You'll also see volunteers and VA professionals doing the work they love. You may run into my KSL friends and colleagues, elected officials, sports stars and school kids.
For patients like Buchanan, there's comfort in knowing he's with other veterans.
"When I first found out I had cancer, I thought, 'Oh, what am I going to do?' And then my son goes, 'Dad, hang in there. They're going to treat you good here,'" Buchanan said.
You can the hospital anytime this week during normal business hours. Call ahead, or drop in, and you'll get a tour.
E-mail: jboal@ksl.com
×
Photos
Related links
Most recent Utah stories