Estimated read time: 2-3 minutes
This archived news story is available only for your personal, non-commercial use. Information in the story may be outdated or superseded by additional information. Reading or replaying the story in its archived form does not constitute a republication of the story.
Jed Boal Reporting Many of us feel the pressure when our credit card bills arrive. Today on Capitol Hill, Congress turned the tables and put the credit card companies in the hot seat.
Americans have racked up $850 billion of debt. Lawmakers put the credit card industry on notice that policy changes are needed.
America has a credit crisis, and a Senate sub-committee wants to get to the bottom line. Senators unraveled billing practices of credit card companies and suggested late fees and penalties unfairly bury consumers in deeper debt.
Sen. Carl Levin (D), Michigan: "To charge you interest on the money that you've already paid in a timely way seems outrageous."
Soaring interest rates, late fees and over-the-limit penalties are just a few of the pitfalls for credit card consumers. Professor Robert Mayer of the University of Utah studies consumer practices.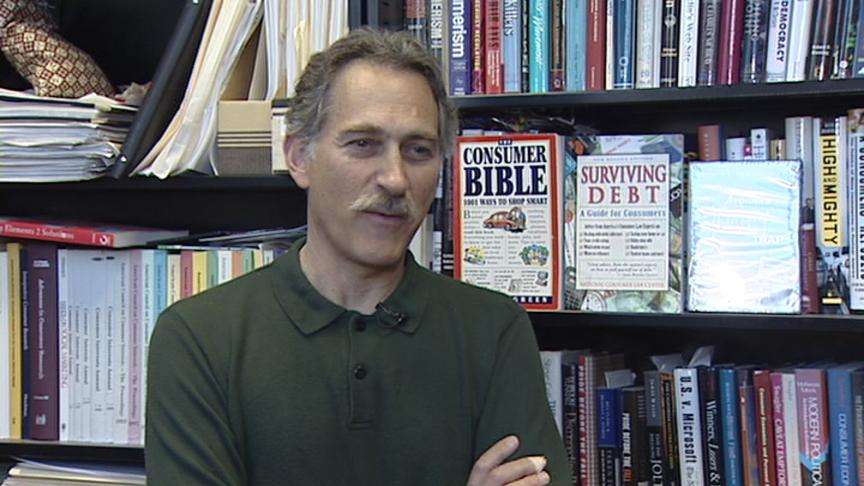 Robert Mayer, professor of consumer studies, University of Utah: "Consumers are living more and more on the financial edge, and credit gives them a short-term fix, a quick way out. Then they have to live with the consequences afterwards."
A recent government investigation found that the credit card industry has piled on a complicated scheme of fees, practices and interest rates.
-Late fees and over-the-limit fees have more than doubled
-Payments are first applied to balances carrying the lowest interest rate
-And a single late payment can drive up interest on other credit cards
Robert Mayer: "I view that as social piling on, in the sense that you're taking people who are living right at the edge financially, and they might miss a bill. And now you're penalizing them for all their bills because they missed one."
Credit card companies collected more than $17 billion in penalties alone in 2006. So will they change?
Robert Mayer: "I think what we'll probably see is a lot of attention, companies will respond to that attention by getting rid of some of the practices that are harming consumers, and there will be less need for legislation."
Chase, Bank of America, and Citigroup pledged to make fine print contracts more understandable. Ultimately, Mayer says we are all responsible for our own credit. Pay it off, and avoid unfair penalties.
×
Most recent Utah stories