Estimated read time: 2-3 minutes
This archived news story is available only for your personal, non-commercial use. Information in the story may be outdated or superseded by additional information. Reading or replaying the story in its archived form does not constitute a republication of the story.
Whit Johnson Reporting Eric Callister: "It would be nice to have something revolutionary to try and see how it works out because this has always been gridlock at rush hour."
The Department of Transportation is trying something new to break the Bangerter gridlock. Don't let it catch you by surprise. Most drivers have never seen an intersection like it. In fact, it's the first of its kind in Utah and only the third in the U.S.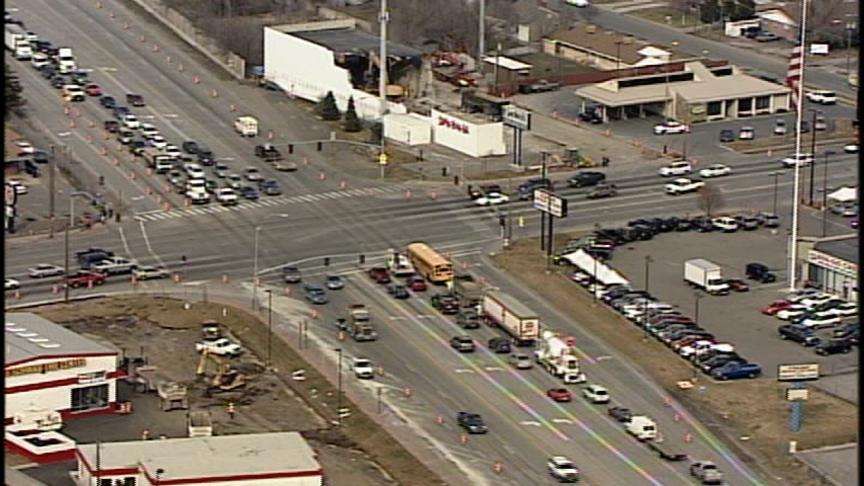 The intersection is Bangerter Highway and 3500 South. You can see UDOT has begun widening the area and redirecting traffic to make way for what they're calling a revolutionary idea.
It starts with a couple big machines and a few orange barrels. The intersection with a bad reputation is getting a new look.
Eric Callister, works close to intersection: "Congested...Always has been."
Lorrie Callaway, frequently uses intersection: "35th all the way down is always slow."
The Department of Transportation calls it one of the busiest intersections in Utah. Nearly 100,000 cars drive through it per day. That gridlock has prompted a $4 million change.
UDOT Graphic: "You'll drive across the oncoming lanes into an all-new lane."
It's called CFI, or a Continuous Flow Intersection.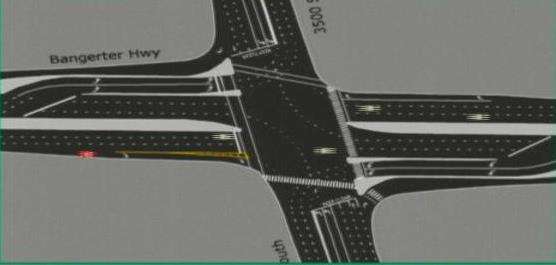 Nile Easton, UDOT spokesperson: "We're pretty confident we're going to see some definite improvements, particularly for that east-west travel through this area."
This animation gives you a sense of how it works.
UDOT Graphic: "Because of the new separated right turn lanes, you never have to stop unless pedestrians are present."
The idea came from Mexico, and it is designed to relieve traffic.
Nile Easton: "You just naturally drive through it, and it doesn't feel that different. It definitely looks different on paper, though."
And the different look is a concern for some drivers.
Lorrie Callaway: "When you get something new and people seem to have a hard time driving with each other anyways in congestion, you wonder if we're all going to survive."
But others say the change is needed, and like it or not, pretty soon it will be set in stone.
Eric Callister: "And that's just something you've got to deal with in Utah."
Construction will continue through the summer, and UDOT is expecting traffic to get worse during that time. For more information on the intersection and how it works, visit the interactive guide on the link to the right.
×
Related links
Most recent Utah stories