Estimated read time: 4-5 minutes
This archived news story is available only for your personal, non-commercial use. Information in the story may be outdated or superseded by additional information. Reading or replaying the story in its archived form does not constitute a republication of the story.
LAYTON -- Three days after 4-year-old Rebecca Toone, of Layton, died from apparent exposure to a pesticide, her 15-month-old sister, Rachel, passed away. Both girls died after having similar symptoms just days after their home was treated to get rid of rodents.
Family heartbroken over loss of two daughters
"Heartbroken" is the word the Toone family used to describe their feelings Tuesday night. Rachel died despite what the family calls "heroic efforts to save her life following heart failure early Monday morning.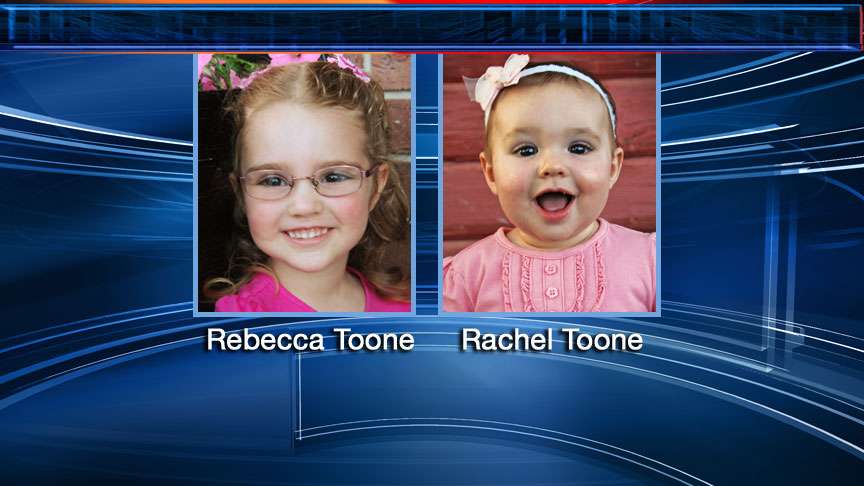 In a statement , the Toone family said: "We are heartbroken as we and our two older children mourn Rachel's passing and that of her sister Rebecca, who died Saturday, February 6th. Their funeral will be held in the next few days, and we request the opportunity to quietly celebrate their lives with our friends and family at that time."
The parents, Brenda and Nathan, along with two older siblings are mourning the loss of Rachel and Rebecca.
"They're a great family, really great family. It's really sad that this had to happen to them, because they're just great," said neighbor Jerry Lynn Smith.
Investigation hints at chemical application error
Both deaths come after a carbon-monoxide scare, followed by a realization that the problem most likely stemmed from toxic extermination pellets.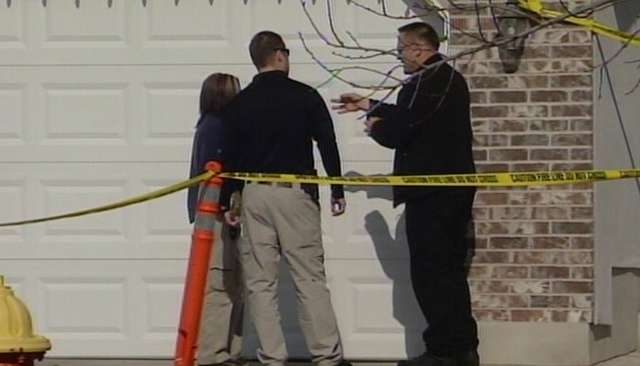 The family hired Bugman Pest and Lawn to treat their vole infestation on Friday. A Bugman technician used the chemical Fumitoxin in burrows around the Toone's home.
The Fumitoxin applicator's manual states that the pellets are not to be used within 15 feet of any building being occupied by people or animals, especially homes. But Lt. Col. Tyler Smith, of the Utah National Guard's 85th Civil Support Team, says his team found remnants of the 1 and 1/2 pounds of the chemical, which translates into roughly 800 pellets, that was placed along the driveway and porch, coming within 3 feet of the garage door and about 7 feet of the front door.
According to Layton Fire Chief Kevin Ward, the pellets used mixed with water to release deadly phosphine gas. It apparently migrated from the soil into the home.
"There are some cracks in the foundation in the garage area. That's where we suspect it had probably entered into the home in there. But we haven't quite determined, we were unable to determine exactly where it went in," Ward said.
Bugman has had problems with record keeping in the past
Related:
Exactly how many Fumitoxin pellets, and how many burrows they were placed, in isn't known because the company president says the technician didn't properly document it.
The Utah Department of Agriculture and Food says it has warned Bugman about bad record keeping in the past -- leaving out important information in reports.
"[There's] a list of a number of things they have to keep track of, and we did have that problem with them a couple of years ago," said Clark Burgess, pesticide program manager for the Department of Agriculture.
Records indicate that both Bugman and the technician, Cole Nocks, have up-to-date licenses, which expire at the end of this year. Now, with two children dead, police have to figure out their next move. They say the district attorney's office will likely be involved at some point in the discussion.
Lt. Quinn Moyes, of the Layton City Police Department, said, "Right now it's a death investigation. We don't know, and a decision hasn't been made, whether there's criminal charges or not. So right now it's a death investigation."
But Moyes did say there's a potential for criminal charges in the future.
"Again, that has not been determined, but that's a possibility," he said.
Toone home declared safe; no word on when family will return
As for the Toone family's home, hazmat crews have determined it is safe once again.
Crews dug up contaminated soil in the Toones' lawn Monday and mixed it with water to get rid of the chemical they believe led to the tragedy.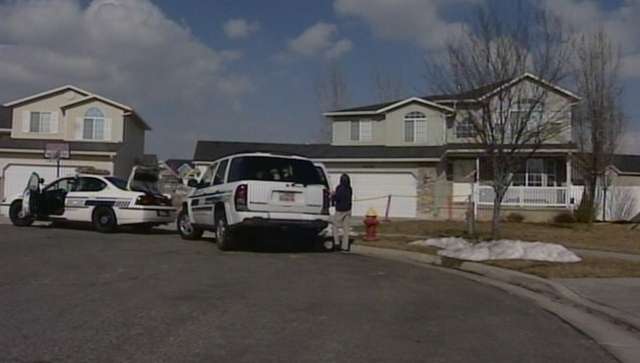 "We did excavate the area where the material had been placed, the area where the exterminator told us the material had been placed," Ward said. "Our hazmat team took all the dirt from around that area to where they could see there was some residual from the pellets. So once we got all that out, we flooded the area with water because water helps it dissipate a lot quicker."
They took readings Tuesday morning after letting the furnace operate normally overnight. No more traces of the gas turned up. Authorities say there's no threat to the neighborhood or to the Toone family if they choose to return home.
We don't know the family's intentions. They've chosen to be very private in their grief and have asked to be left alone. The only family member we've seen was the little girls' uncle. He briefly stopped at the home and then moved on without comment.
------
Story compiled with contributions from Nicole Gonzales, John Hollenhorst, Shara Park and Andrew Adams.
×
Related stories
Most recent Utah stories