Estimated read time: 2-3 minutes
This archived news story is available only for your personal, non-commercial use. Information in the story may be outdated or superseded by additional information. Reading or replaying the story in its archived form does not constitute a republication of the story.
Shelley Osterloh Reporting Once again, the world's fastest speed skaters return to the Utah Olympic Oval. More than a 100 international athletes from 15 countries will compete in the World Single Distance Championships.
The teams are already here, checking out what some call "the fastest ice in the world."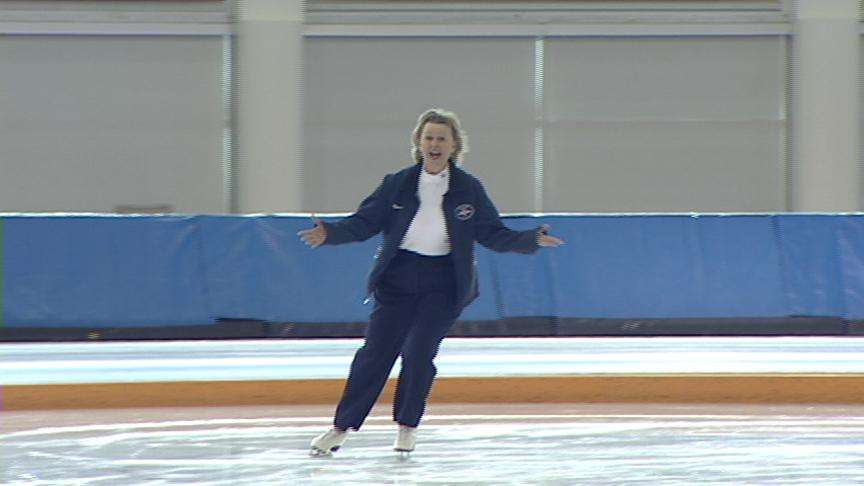 I even strapped my skates on for a few minutes for some coaching from Derek Parra. Parra is not competing anymore. But, some other famous U.S. skaters from the Torino and Salt Lake games are here. Chad Hedrick, Chris Witty and Shani Davis are here competing. In fact, Shani set a world record last weekend. I've been told more world records are likely to fall this week.
Catherine Rainey, Olympic skater: "Records, I think for sure, definitely. The guys here know how to make the ice fast. And Salt Lake is always a great place to skate."
Two-time Olympian Catherine Rainey says the team has struggled to overcome some of the challenges that come the year after the Olympics, such as coaching changes. The team's governing body has also moved to Utah. Some skaters have retired. Gold and silver medalist Joey Cheek came to cheer for former teammates, like Tucker Fredricks.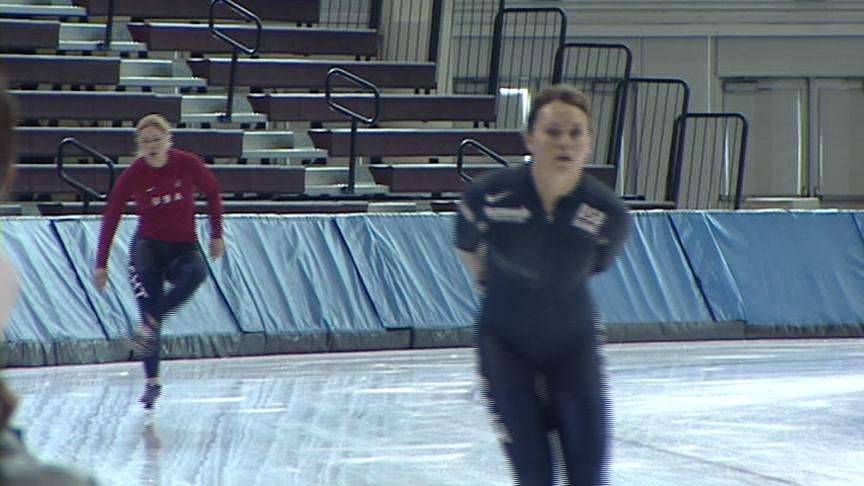 Joey Cheek: "He came out of 20th place last year to win the overall world cup this year, and this guy, I think he's got star written all over him, he's unbelievable. So there's amazing athletes from all over the world, and many of the U.S. medal winners that we saw last year, racing here. Except me, I'm out."
Tucker Fredricks says it was disappointment that pushed him to train harder for this season.
Tucker Fredricks: "I don't want to lose anymore."
Chad Hedrick had enormous success in Torino, winning a full set of Olympic medals, gold, silver and bronze. But he says he still has a lot of skating to do. However, Hedrick says he took some time off after his Olympic success and was slow to get back to training.
Utah resident Elli Ochoweicz has had her best season yet.
Elli Ochoweicz: "Any event that we get to race in the United States is important for me because it's an opportunity for my family to come and watch me, and it's my home track. I skate my best here."
For skaters as well as for Utah fans, the World Single Distance Championships are a chance to rekindle that Olympic spirit and national pride.
Competition at the Utah Olympic Oval in Kearns will be held on Thursday, Friday, Saturday and Sunday. Start times are 12 p.m. on all four days. Tickets are $7 for adults, $5 for kids.
×
Related links
Most recent Utah stories