Estimated read time: 5-6 minutes
This archived news story is available only for your personal, non-commercial use. Information in the story may be outdated or superseded by additional information. Reading or replaying the story in its archived form does not constitute a republication of the story.
KSL Team CoverageA terrible tragedy in a Utah County cave today. Two young men and two young women tried swimming to an underground chamber through an underwater passageway. None of them made it.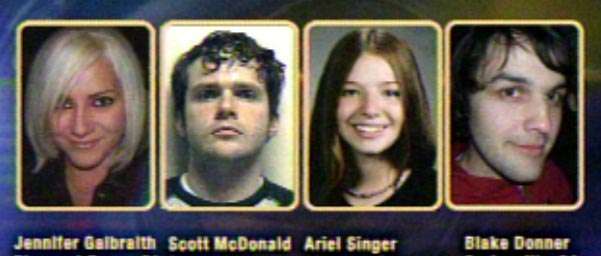 Many Provo officials never knew about this cave, which is actually a mineshaft, with water flowing out of it. But they do now and they're working to seal it up. Young people who did know about it call it the 'cave of death', a haunting and, as it turns out, accurate name.
The cave is an intriguing sight, a short, dark entrance, nestled into the mountainside. Brandon Christiansen found it by accident and was planning to go inside some day.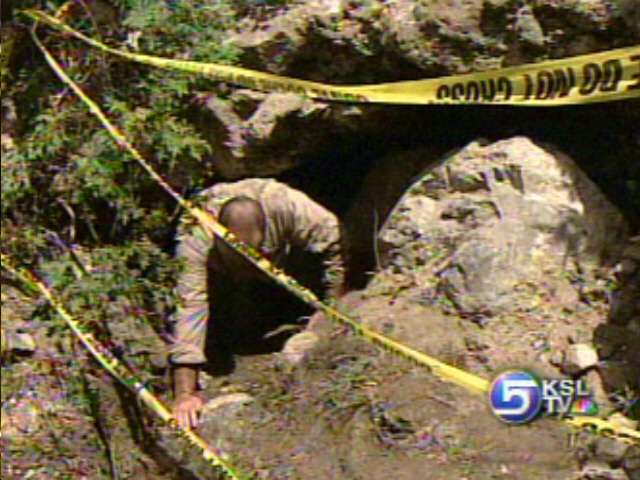 Brandon Christiansen, Discovered Cave: "I was kind of planning on going into it some day. But I would have come back with a swim suit, because you have to submerge kind of."
The cave's lure was apparently attractive enough for five young people to explore at around 2:00 Thursday morning. Of the five friends, four went inside. But after waiting for hours alone, the fifth decided to go for help.
The scene was a surprise for Provo rescue officials who didn't even know the cave was there.
Karen Mayne, Provo Police Department: "It was extremely difficult because of the unknown. It was dark and narrow, and had very limited access."
Crews quickly improvised a rescue and recovery plan, pumping air into the cave, and water out. A couple hours later crews removed the body of one of the young women. Shortly before noon, crews handed the other three through the cave entrance.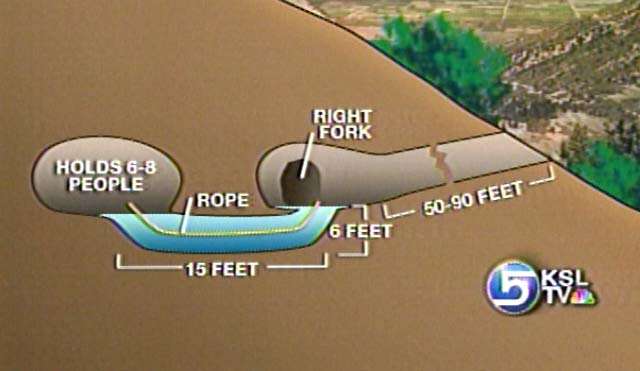 Inside, one of the rescuers says it looked like the foursome had possibly drowned in a section of the mine that required them to go under water.
David Bennett, Utah County Search & Rescue: "They were all in close proximity to each other, all facing the same direction, appearing as though they were coming out of the cave."
A Provo crew sealed the mine shaft Thursday. They're trying to keep the so-called 'cave of death' from claiming any more lives.
The identities of all four of the cavers have been released. They are 24-year old Blake Donner of Springville, 28-year old Scott McDonald of Provo, and 21-year old Jen Galbraith of American Fork and 18-year old Ariel Singer of Orem.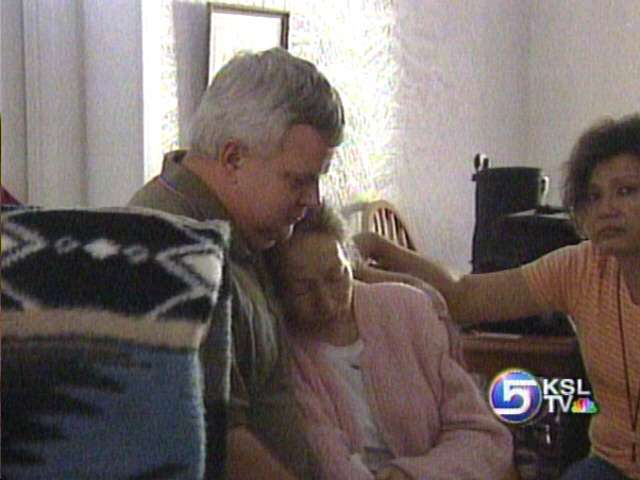 The family of victim Jennifer Gilbraith knew their daughter loved adventures, but they never thought fun would lead to death.
The one thing that came to her father's mind first was that she wanted to be famous. Jennifer Galbraith loved music and played bass guitar; she was even in a band. In fact, all the people who died in the cavern this morning were in that band.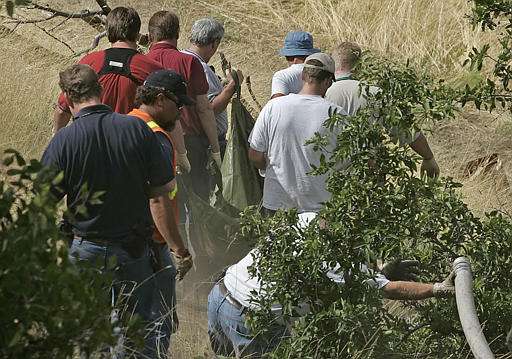 People kept coming to the Galbraith's family home today, offering their sympathies and condolences.
The family, of course, was shocked to get the phone call that their daughter had died in this accident. Jennifer Galbraith was 21-years old and had her whole life in front of her. Her family says she wanted to go far with her band, and was even going to school to get an education.
She had done some modeling and photography, but was always drawn to adventure. She and her boyfriend, Blake Donner, were two of the four who died this morning. Now, her family is looking back, saying she did more in 21 years than most do in an entire lifetime.
Chris Galbraith, Jennifer's Father: "Had a lot of friends. I think of all the people she's touched in her short life, and it's pretty amazing...The only think I can think I'm glad of is she was doing something she loved doing."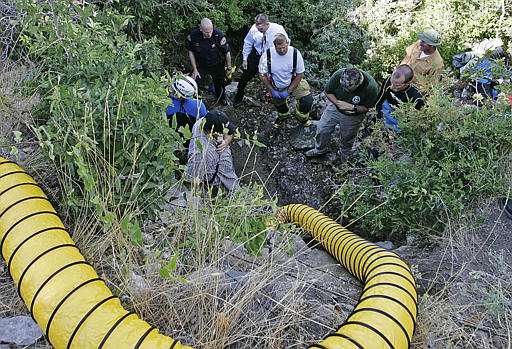 Her father says his parents died and all he can think of is his parents welcoming his daughter to Heaven.
Jennifer's mother Dorice works with Blake Donner's mother. Blake Donner, again, was Jennifer's boyfriend who died in the cave with her. Donner's mother is a single mom, and Blake was her only child. Even in their tragedy, the Galbraiths say they can't imagine what she's going through.
There was a fifth person in the group of cavers but he got nervous and decided not to go into the cave. According to Prove Police, he's a musician from Reno, Nevada who was in a band with some of the victims. Now he's the last person who saw his friends alive. He's just one of many suffering at this hour.
They never said a word on camera, but their raw emotions spoke volumes -- friends of the victims, about a dozen of them, trying to comfort one another in the face of an unthinkable loss.
The sealed entrance of the cave has become a sacred spot of sorts, dedicated to the four people who died inside.
Two acquaintances of one of the victims came to remember their friend, leaving hand marks in the still wet concrete. They say it is a way to pay their respects.
Whitney Jensen, Came to Remember Victims: "I am never going to be able to she her again. This was the last place that she was."
Ashley Harmon, Came to Remember Victims: "She was outgoing, sweet, bright. Just a really nice person."
Brian Lamprey of Provo never knew the young people who lost their lives in this cave, but he's taken the chance they did. Lamprey says the cave is an attraction for young people.
Brian Lamprey: "Yeah, I was actually surprised when I went there and people came looking for it."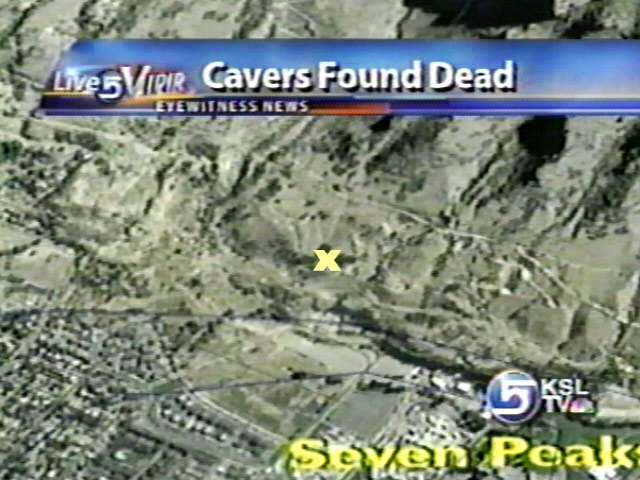 It's the so-called "Cave of Death". Witnesses say about 30 yards into it, there's a hole leading to an underwater passageway, then a crawl space about 15 feet long. The victims used it to get to a nearby cavern; it's the same thing Lamprey's done.
Brian Lamprey: "There's a rope that guides you and you swim to a room and there's no air on top." And it's easy to get disoriented.
Brian Lamprey: "Basically for me, kicking up the dirt and the water becomes cloudy so you can't see a thing. Yeah, I definitely knew I wouldn't bring people to swim that hole. I went to other caves where there isn't water."
One time, that's all it took for Brain Lamprey to realize he would never take that chance again. And today's loss only reinforces that.
×
Related links
Most recent Utah stories