Estimated read time: 2-3 minutes
This archived news story is available only for your personal, non-commercial use. Information in the story may be outdated or superseded by additional information. Reading or replaying the story in its archived form does not constitute a republication of the story.
Tonya Papanikolas ReportingVenus Barker: "I'm very upset. I don't know how somebody could hit anything and just leave."
A teenage girl is back home with her parents after a driver hit her and her friend as they tried to cross a street.
One of the girls remains in the hospital this morning, though her condition has been upgraded. And, police are looking for a black 4-by-4 Dodge pickup truck.
We spoke with an investigator who told us a separate police agency found an abandoned truck that matches that description in the south end of the Salt Lake Valley. The truck does have some front-end damage. We were unable to get ahold of anyone overnight to confirm if this is in fact the truck in question.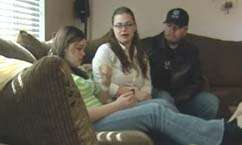 Meanwhile, we spoke with one of the girls who was hit.
Aundreah Crowder remembers getting off the bus in Kearns with her friend, Monaka, on Friday and trying to cross the street.
Aundreah Crowder, hit by pickup truck: "I had like a vision kind of thing. I knew something was gonna happen. So I pulled my friend back and I saw headlights."
As a pickup truck hit the two girls, Aundreah blacked out. The next thing she remembers is waking up in the street.
Aundreah Crowder: "I just thought it was a dream, but my head hurt, so I looked over. My friend, she was just laying there."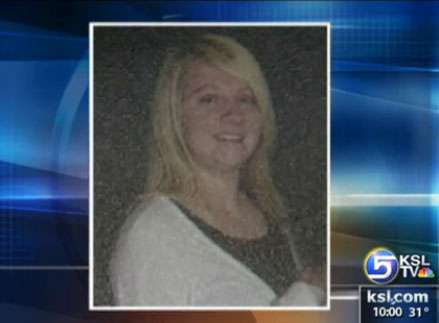 Monaka McGinnis has broken bones in her pelvis and both her legs. She was flown to University Hospital in critical condition. But Sunday she was upgraded to serious condition. Aundreah was excited to visit her friend.
Aundreah Crowder: "She told me that I saved her life.
"She said since I pulled her out of the way, she broke her legs and her hip, instead of her dying."
Aundreah has a brace on her ankle and cuts and scrapes to her face. But she's doing OK. Her family says they imagined the worse when they first got the call.
Venus Barker, Aundreah's mother: "Your kid could die. You don't know."
Now that Aundreah is home and starting to heal, her family is left wondering how someone could hit two girls and leave them injured in the road.
Sanford Barker, Aundreah's stepfather: "They didn't slow down. The witness said they just kept going. I don't know how anybody could live with that on their conscience."
Venus Barker: "If you don't stop, what does that say about that guy? His character? What kind of person does something like that?"
Monaka McGinnis will stay in the hospital for a couple of weeks and then start rehab. Her family says it could be a couple of months before she's completely healed.
If you would like to help Aundreah Crowder, a fund has been set up at any Zions bank under the name Aundreah Crowder.
×
Related links
Most recent Utah stories