Estimated read time: 2-3 minutes
This archived news story is available only for your personal, non-commercial use. Information in the story may be outdated or superseded by additional information. Reading or replaying the story in its archived form does not constitute a republication of the story.
John Daley Reporting Last week it was Mitt Romney. This week, it's John McCain. Just like Romney, he'll be here to line up support and raise some campaign cash.
McCain is set to attend a fundraiser with national CEOs at Deer Valley tomorrow, and meet with local leaders at the Grand America on Friday. The primaries are a year away, but it's never too early to get some face time and raise money.
Call it round-two in the pre-presidential parade. First was Mitt Romney, next is Arizona Senator John McCain. Political scientist Matthew Burbank says both, with strong Western ties, want to lock up support.
Matthew Burbank, Dept. of Political Science, Univ. of Utah: "They're trying to expand their fundraising and they're trying to make their presence known."
Utah Poll: Source: Dan Jones & Assoc, Feb 6-8th, 2007
-Romney 45%
-McCain 11%
-Clinton 10%
-Don't Know 10%
-Giuliani 7%
-Obama 7%
-Edwards 3%
National GOP Poll: Source: Washington Post/ABC News
-Guiliani 44%
-McCain 21%
-Gingrich 15%
-Romney 4%
Polls show Romney is the runaway favorite in red-state Utah, but trailing far behind Rudolph Guiliani and McCain among the GOP nationwide.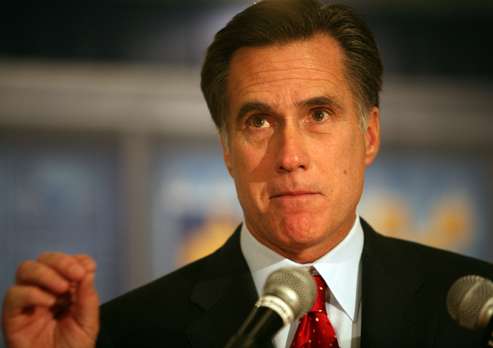 In days past, like 2002, they were allies when McCain pushed Romney's run for governor and talked to us about the appealing to independents.
Senator John McCain, Boston, Oct. 2002: "In my home state of Arizona, the biggest rise in voter registration is independent because neither party has moved to the center of the political spectrum, because they're bound by the special interest."
Question: "So you both have to hope that they are less dissatisfied with the republicans than the democrats?"
Mitt Romney, Boston, Oct. 2002: "That's right. That the vision we're able to portray is one that resonates with all parties."
Utah's GOP elite, its U.S. Senators and the Governor's father, are mostly supporting Romney, though the Governor and the Attorney General back McCain, something the U's Burbank sees more as a political calculation than a rift.
Matthew Burbank: "You don't want to put all your eggs, and I'm speaking of republicans in general and Utah, in one candidate's basket."
Mike Mower, spokesman for Governor Huntsman: "The governor has made his choice, other Utahns support other candidates and that's great. That's how democracy works."
Still, there are signs of tension, like last week when Romney promoted Utah's #2 to #1.
Mitt Romney, candidate for President: "...with that I'm going to turn to Governor Herbert and let him say a word or two."
Matthew Burbank: "Certainly Mitt Romney is person who is very careful with his words so you can sort of expect that there's a little bit of a message there."
Guiliani too came to Utah in recent months as a motivational speaker. We'll find out which politician is viewed as most motivational here next February when Utah holds its primary.
×
Most recent Utah stories