Estimated read time: 2-3 minutes
This archived news story is available only for your personal, non-commercial use. Information in the story may be outdated or superseded by additional information. Reading or replaying the story in its archived form does not constitute a republication of the story.
Amanda Butterfield Reporting A car exploded this morning at an apartment complex. But, it was an odd place for a car to be found in the first place.
The car exploded right there under that car port here at 2200 S. 545 East in Salt Lake City. No other cars were involved and no one was hurt because no one lives here. Everyone was evacuated when a drug lab was found here.
Joan Hooten, neighbor: "There was a meth lab in there. That I do know."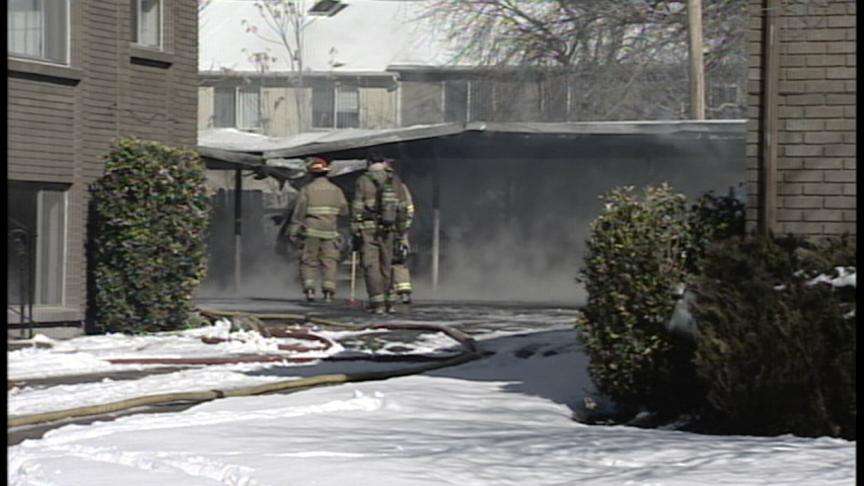 Joan Hooten knows that because her son tried to rent an apartment in one of these three buildings, but for about the past month they've been vacant, with a sign on the door warning people to stay away.
Dennis McKone, Salt Lake Fire Department: "Apparently all these units have been closed down due to a meth problem."
That's why it's so odd a car was here, let alone that it exploded this morning.
Joan Hooten: "All I heard was a huge boom."
Dennis McKone: "Flames were shooting about 50 feet out from the structure."
Joan Hooten: "You couldn't see flames, but you could see the black smoke, it was just black."
Investigators have been working to find the owner, and why the car was parked here. Meanwhile, we've been working to find out why this building has been vacant for so long.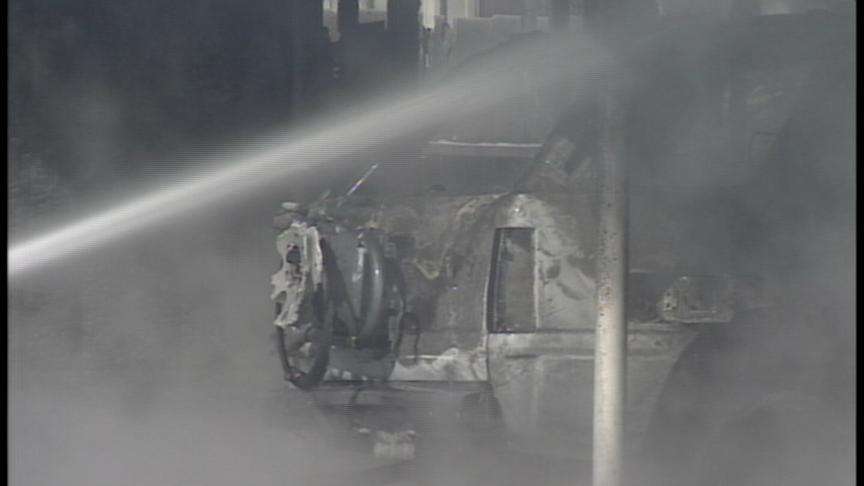 According to the Salt Lake Valley Health Department, all three buildings must have tested positive for meth contamination for them all to be evacuated. And the health department would notify the landlord, or owner of the property.
Diane Keay, Salt Lake Valley Health Dept.: "They are responsible for notifying the tenants and having them leave."
The landlord has contact a certified cleanup crew to take care of it, and has worked closely with the health department. The Salt Lake Valley Health Department was there and has cleared three buildings. The landlord will be calling tenants tonight to let them know that they can move back in. The buildings have been deemed safe for habitation.
×
Most recent Utah stories