Estimated read time: 2-3 minutes
This archived news story is available only for your personal, non-commercial use. Information in the story may be outdated or superseded by additional information. Reading or replaying the story in its archived form does not constitute a republication of the story.
Ed Yeates Reporting A potentially fatal heart condition that develops in the last month of a woman's pregnancy is about to become part of major study at a Utah hospital.
LDS Hospital wants to keep track of women who develop this condition, which is a pregnancy-related form of cardiomyopathy.
Peripartum cardiomyopathy, as it's called, can not only appear in the final month of pregnancy but up to five months after the woman has delivered her baby.
Kismet Rasmusson, LDS Hospital Heart Failure & Treatment Program: "Peripartum cadiomyopathy is a medical mystery. We have many unanswered questions. We're not sure why it happens. It may be related to an auto-immune process. It may be related to an infectious or myocarditis process. But we're really not sure."
Fluid retention, leg swelling and shortness of breath could be minor symptoms of pregnancy itself, so doctors sometimes overlook additional signs of actual heart failure.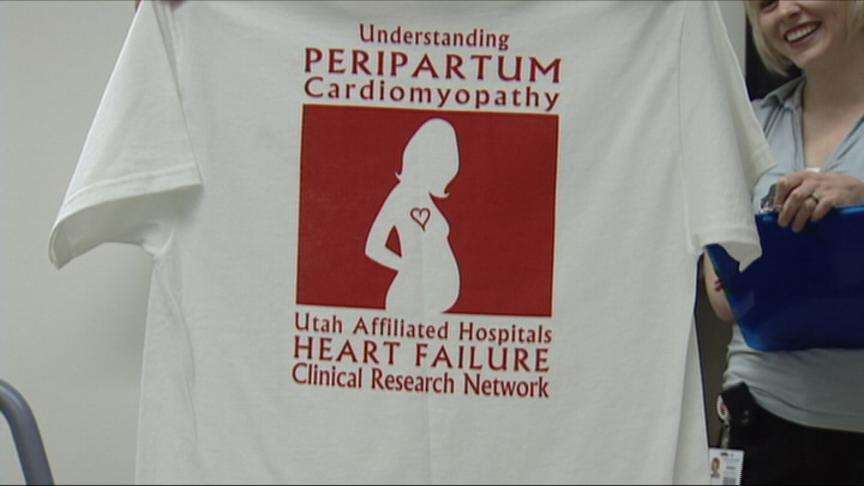 When Kristina Moore was told two years ago her heart was failing following the birth of her daughter, she couldn't believe it.
Kristina Moore: "I think it really hit me the first night I was in ICU. I started to realize this is real."
Kismet Rasmusson: "It is very scary in that it occurs in a time that otherwise should be healthy and normal."
LDS Hospital researchers are launching this registry for women like Kristina, because they want to understand more about this form of cardiomyopathy. Are women predisposed genetically? What about treatments? And if a woman has had the condition, is it safe to have another baby?
Fortunately, Kristina's heart healed with no damage. And she no longer needs medications. But some women are not so lucky.
Kismet Rasmusson: "About a third of women recover fully, one-third that may have an ongoing heart failure condition, and one-third that require ongoing advanced therapy, needing a heart transplant or mechanical assist device."
LDS Hospital clinicians will set up the new registry through the Utah Affiliated Hospitals Heart Failure Clinical Research Network.
For more information, especially those women wanting to participate in the registry, contact LDS Hospital at 801-408-1394, or e-mail Kim Allan at kim.allan@intermountainmail.org or Ashli Zeigler at Ashli.zeigler@intermountainmail.org
×
Related links
Most recent Utah stories