Estimated read time: 2-3 minutes
This archived news story is available only for your personal, non-commercial use. Information in the story may be outdated or superseded by additional information. Reading or replaying the story in its archived form does not constitute a republication of the story.
Tonya Papanikolas Reporting A gang shooting takes the life of a 22-year-old man and injures a young woman.
Adelaid, victim's cousin: "Hopefully they get 'em and put them where they belong, cause they don't belong on the streets out here."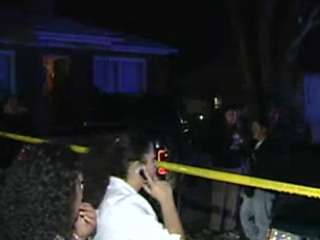 Last night, police say about 100 people were at a party near 1500 West and 900 South when some uninvited guests showed up. They asked one of the men at the party to come outside and then shot him.
Police tracked down one suspect late last night and arrested him. They are still looking for another person involved in the shooting. Officers told us they believe the victim and suspects had gang ties.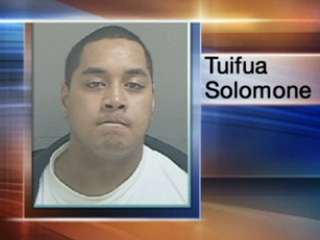 It was an emotional scene last night as family and friends of Solomone Tuifua gathered around the crime tape after the shooting.
Adelaid, victim's cousin: "They just called me and told me he got shot. But we just thought like on the arm or something."
Lt. Fred Louis, Salt Lake Police Dept.: "One or two shots were fired. The victim sustained one shot to the head. He went down immediately."
Family members say Tuifua was at a birthday party when the suspects pulled up in a white SUV and demanded he come out of the house. His cousin says one of the suspects started choking and threatening him.
Adelaid: "They had it planned out because they chose him to come out to the front. When he was gonna handshake with them, they shot him."
KSL has discovered Tuifua has been booked into jail five times for aggravated robbery, theft, possession of a controlled substance and carrying a concealed weapon. His cousin says Tuifua was expecting a child soon and was trying to settle down.
Adelaid: "We just went to go arrange his wedding just a couple days ago. He was supposed to get married in May."
She also says Tuifua knew the suspects from the neighborhood.
Adelaid: "They're supposedly supposed to be his friends, but they're not. Obviously because they did this."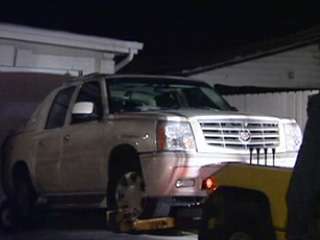 Late last night, gang officers tracked down the white SUV in question. They also found and arrested 25-year-old Satini Soakai on suspicion of aggravated murder.
Adelaid: "These kids are just up to no good. They have nothing better to do than to come and bother someone that has something going on in his life."
Another victim was inadvertently shot. A stray round went through a nearby home and struck a young woman who was bathing. The bullet hit her in the face, but she has since been released from the hospital.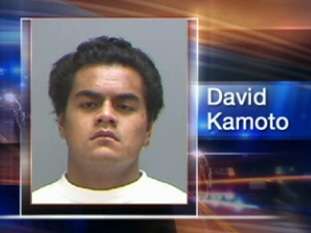 Another suspect, David Kamoto, is still on the run.
×
Related links
Most recent Utah stories