Estimated read time: 2-3 minutes
This archived news story is available only for your personal, non-commercial use. Information in the story may be outdated or superseded by additional information. Reading or replaying the story in its archived form does not constitute a republication of the story.
SALT LAKE COUNTY -- As cold and as snowy as it is out there, construction crews continue to work on the 114th South project, which includes a new exit off I-15 in Salt Lake County.
The project has been in the planning stages for nearly a decade and then about a year ago, the work finally began.
Besides the new exit ramp off I-15, there will be also be a new five-lane road stretching from State Street in Sandy all the way to Bangerter Highway in South Jordan. That five-lane highway will have a center turning lane, as well as new bridges to get across the Jordan River.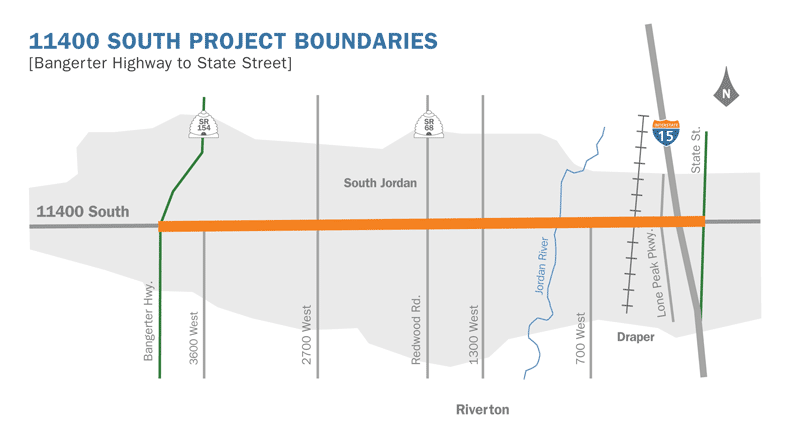 Before this project, 114th South never really existed between 700 West and 1300 West. Now, those two points will be connected, giving people another East-West route to get to I-15 or Bangerter Highway.

Some other projects are also associated with the new road. Marwan Farah, UDOT 114th South Project manager, says, "Included with that are a brand new sidewalk connecting all the way from Bangerter to State Street, new bike lanes, a new bridge over the Jordan River and a new pedestrian bridge over the trail to connect the trails at the Jordan River and so on, so we're real excited about that."

**11400 South Improvements**

• A new I-15 interchange at 11400 South • New merging lanes on I-15 between 10600 and 12300 South • Five lanes along 11400 South between State Street and Bangerter Highway • A new east-west connection on 11400 South between 700 West and 1300 West • A new bridge and pedestrian crossing over the Jordan River • A new bridge over Union Pacific Railroad tracks • Bicycle lanes along new 8-foot shoulders • 45 mph speed limit $240 million were allocated for the project expected to be completed in the fall 2010 - *UDOT*

Businesses, such as Walmart and a Toyota dealership are already in the area. The Utah Department of Transportation thinks the project will bring in more businesses, but more importantly, it'll help with traffic congestion on 12300 South and 10600 South. Those two routes have become very busy during the morning and afternoon commutes.

Farah says, "A lot of folks coming from the west side, this is really kind of important east-west connection for the department. We consider it almost the missing link between 106th south and 123rd South."

The project is expected to be finished in the fall of 2010, which is less than a year away. Right now, a lot of the utility work is being done.

Overall, it's about 45 percent finished; major parts of the construction will continue in early January.

E-mail: acabrero@ksl.com

×
Photos
Related links
Related stories
Most recent Utah stories