Estimated read time: 2-3 minutes
This archived news story is available only for your personal, non-commercial use. Information in the story may be outdated or superseded by additional information. Reading or replaying the story in its archived form does not constitute a republication of the story.
Dina Freedman Reporting It's often called the silent killer. Carbon monoxide is a public health hazard, and the city of Ogden wants to prevent accidental deaths.
They are making it mandatory to have a Carbon Monoxide detector, not just in new homes, but in existing ones, too.
Carbon monoxide kills people around the country every year, and in Ogden they've seen their fair share of fatalities and injuries.
Mike Mathieu, Ogden City fire chief: "A year ago March we had an unattended death call come into the police department. We weren't quite sure why that occurred, and within about 10 to 15 minutes after the officers had been there they started to collapse. What we found out later was that this environment had a very high, dangerous level of carbon monoxide."
The city council voted last night 7 to 0 that it was enough of a public health concern that every home and apartment in the city limits will have a Carbon monoxide detector by November of this year.
Jesse Garcia, Ogden City council chairman: "This is not something the big government is coming in to say 'you must do this;' we're doing it again because it's a public safety issue, and we want everyone in our community to be safe."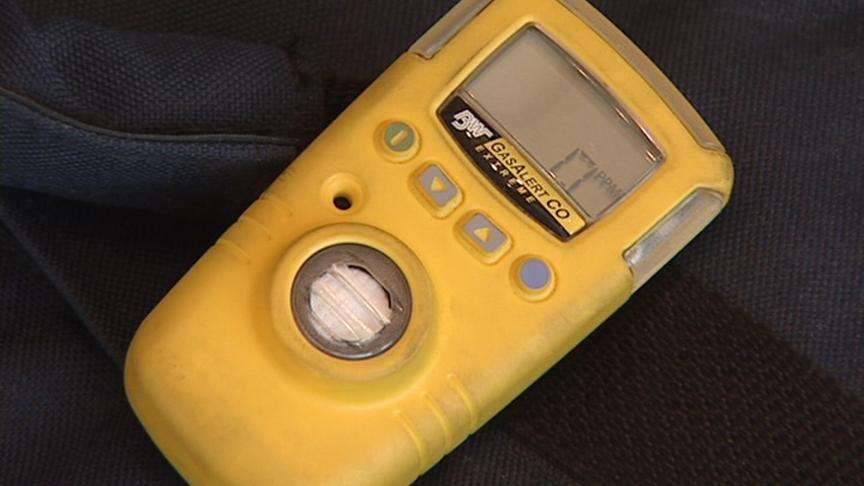 Other cities and entire states like Illinois have similar policies, but Ogden is the first city in Utah to do this. They realize that not everyone can afford the $20 to $25 for a detector, so they're making it easier on lower-income residents.
Mike Mathieu: "We've bought 900 more carbon monoxide detectors, of which we are going to provide them to city residents at one-half our cost. Currently we're going to be selling those for $8 to any city resident that would like one."
Jesse Garcia: "We don't want a revenue generator; it's not generated for that. It's all about public safety."
Whether you use gas in your home or not, a detector is a good idea, and you can even buy ones that combine with your smoke alarm.
They won't be going door to door to check compliance on this ordinance, but if they happen to be in your home for some other emergency, the fine is $50 OR you are given 30 days to purchase a detector.
×
Most recent Utah stories