Estimated read time: 2-3 minutes
This archived news story is available only for your personal, non-commercial use. Information in the story may be outdated or superseded by additional information. Reading or replaying the story in its archived form does not constitute a republication of the story.
John Daley Reporting During the legislative session, lawmakers are paid $54 dollars a day to cover their meals and other expenses. But that hasn't prevented many from also accepting free meals from lobbyists. New legislation passed in the House today requires more disclosure but still allows free meals.
On President's Day lawmakers take up an issue at the heart of government integrity. Last year lawmakers accepted plenty of gifts, from tickets to Jazz games to meals, to the tune of more than $100,000 dollars.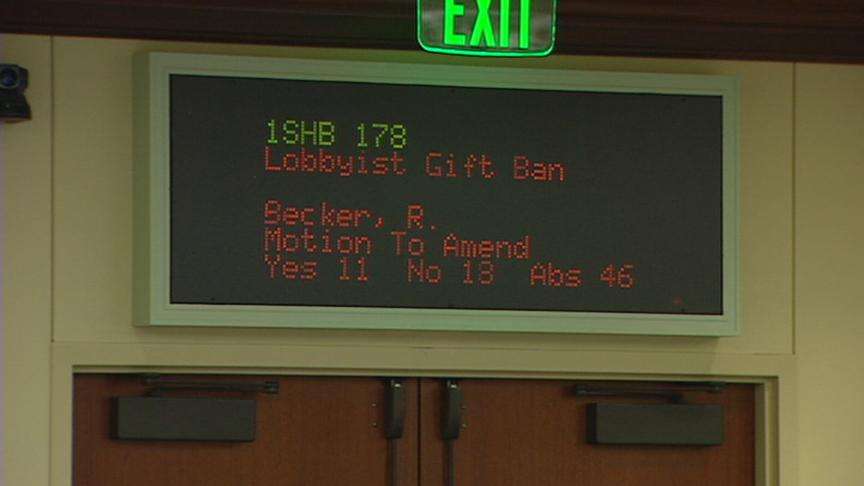 House Democrats support a ban on gifts, something polls have consistently shown the public supports.
Rep. Ralph Becker (D), Salt Lake City: "What is the benefit, the public benefit, in we as legislators receiving gifts from lobbyists?"
Rep. Ron Bigelow (R) West Valley City: "I don't need gifts to come here and serve. I actually don't need a change in salary, either."
That vote fails, in favor of one lowering the disclosure threshold from $50 to $5.
Rep. Brad Dee (R), Asst. Majority Whip: "Let's just have full disclosure. Let's let our constituents see what we do on Capitol Hill."
But the bill exempts by far the biggest category of gifts accepted, according to a D-News study, ...meals.
Rep. Brad Dee (R): "If it's fifty dollars or fifty dollars and one cent, it's all disclosed. Any other gift, it's disclosed." Question: But most of the gifts are meals between five dollars and fifty dollars if you look at the disclosure reports, right? ..."I haven't seen the reports, I don't know what your reports say, But I know for a fact, it eliminates the exemptions on the gifts."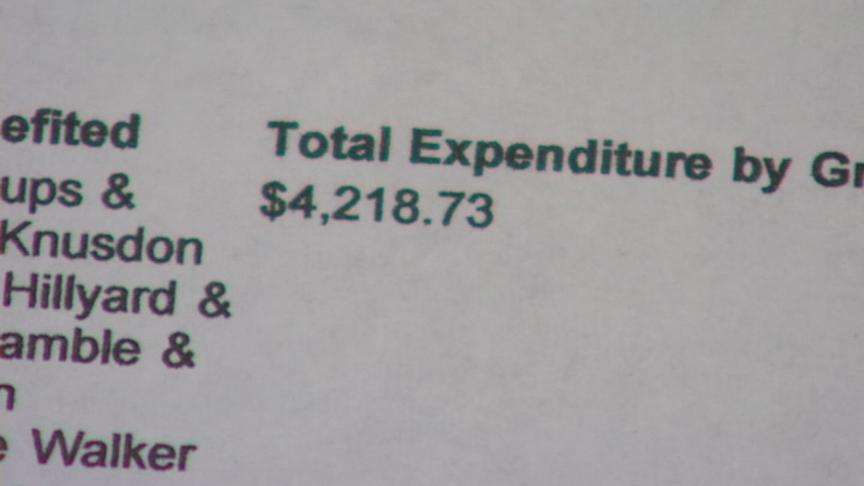 According to disclosure filings, the most generous lobbyist was IHC's Alan Dayton, whose $8,000 total includes over 200 meals and other unspecified gifts. He declined to comment on camera, telling us he favors an audit of disclosure reports by the Lt. Governor's office.
Another heavy hitter, former lawmaker Blaze Wharton who has 32 clients, also bought more that 200 meals and seven Jazz games for lawmakers last year.
Blaze Wharton, Lobbyist/The Tetris Group: "It's a place to meet. I mean that's what we do. That's our job. To meet with legislators and talk about legislation and stuff, so breakfast, lunch, dinner, those are good places to go."
Wharton says the meals don't give lobbyists any special advantage.
Nonsense, says an advocate who has worked for health and environmental groups with tiny budgets.
Jason Groenewold, Citizen Advocate: "It's no wonder that they'll barely give us the time of day, while they'll gladly go out for dinner and more with these lobbyists."
One ethics bill introduced today would have banned ALL gifts, including those free meals...but it was shot down.
The bill which passed now goes on the Senate where many ethics bills have died in the past. Senators are commonly known to accept more gifts, including free Utah Jazz tickets, than their House colleagues.
We'll see what happens this year, and we will keep you posted.
×
Most recent Utah stories