Estimated read time: 3-4 minutes
This archived news story is available only for your personal, non-commercial use. Information in the story may be outdated or superseded by additional information. Reading or replaying the story in its archived form does not constitute a republication of the story.
SALT LAKE CITY -- General Motors has announced it is phasing out Saab after a bid to sell the brand to Dutch carmaker Spyker Cars collapsed.
Spyker said the sale proved too complicated to complete quickly.
"We worked 24/7 for three weeks, but the complexity of the transaction in combination with the strict deadline simply did not allow us to complete the transaction" in a timely fashion, CEO Victor Muller said in a statement.
The news saddened local used car dealers Friday who appreciated the uniqueness of Saab cars.
"The Big Three have taken all these brands, and they've just kind of diluted the individuality of the brands, and I think that's why the sales have suffered quite a bit," Low Book Sales Chief Operations Officer Brian Steele told KSL Newsradio. "One car looks like another car - they're all the same."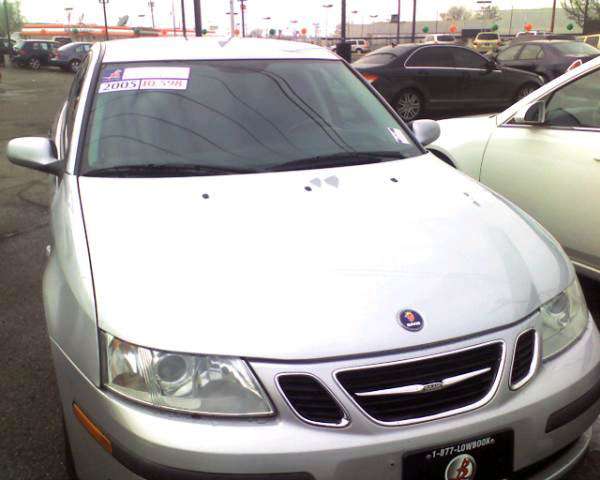 Steele said while new Saab sales struggled, the cars sold well on used lots.
"For a long time they've been kind of soft in the market," Steele said. "You could buy them at a huge discount from what they were sold for brand new."
From leather seats to sunroofs in most models, to wipers on lights -- Steele said Saab had offered many features other cars don't.
"It's that affordable luxury," Steele said. "When someone buys a Saab, they feel like they're getting something exotic."
Saab employs about 3,400 people worldwide, most of whom work at its main plant in Trollhatten, Sweden. It also has a parts distribution center and a design center in separate locations in Sweden and an engine plant in Finland.
The brand has 1,100 dealers, whom GM said will continue to honor warranties as the brand winds down.
GM bought a 50 percent stake and management control of Saab for $600 million after it split from Swedish truck maker Scania in 1989. It bought full ownership in 2000 for $125 million. But even after the GM takeover, Saab remained closely associated with Sweden and its history of making safe, reliable cars.
GM never made money on the acquisition and industry analysts complained that under GM, Saab lost its uniqueness in the crowded luxury segment.
GM's failure to sell Saab is the third deal to sell an unwanted brand that has fallen through this year. In September, auto dealership chain owner Roger Penske scrapped plans to buy Saturn after an agreement to get cars from France's Renault fell through. GM is now phasing out Saturn.
GM's board last month ended a deal to sell the European Opel brand to a group led by Canadian auto parts maker Magna International Inc., fearing that Opel was too heavily integrated into GM's global operations and that GM technology would fall into the hands of competitors. GM will keep and restructure Opel, which unlike Saab, is considered critical to its international vehicle development.
One success has been GM's effort to sell Hummer. The brand is going to Chinese heavy equipment maker Sichuan Tengzhong Heavy Industrial Machinery Corp.
------
Story compiled with contributions from Andrew Adams and The Associated Press.
×
Related stories
Most recent Utah stories