Estimated read time: 3-4 minutes
This archived news story is available only for your personal, non-commercial use. Information in the story may be outdated or superseded by additional information. Reading or replaying the story in its archived form does not constitute a republication of the story.
SALT LAKE CITY -- For almost 25 years, Salt Lake's Red Iguana restaurant has been a very popular spot for lovers of Mexican food. Every day you'll find a full parking lot and a line of customers out the door.
In fact, business is so good that this family-owned restaurant has decided to expand. The Red Iguana 2 restaurant is located at 866 W. South Temple, less than two blocks from the original Red Iguana at 736 W. North Temple.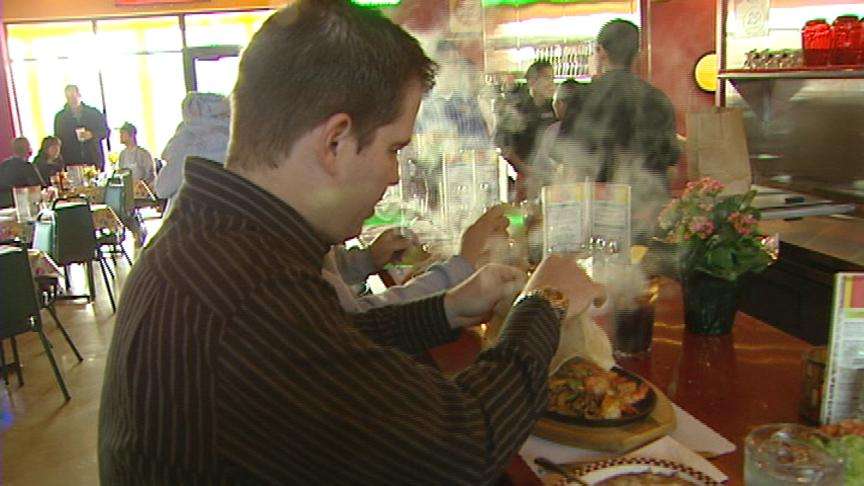 Owner Lucy Cardenas says she wanted it that way because she grew up in the area.

"I feel very passionate about staying in our neighborhood. I grew up in Rose Park, and I went to West High School," Cardenas says. "This neighborhood has been very good to us. The Red Iguana has been on North Temple for almost 25 years. I can't imagine going anyplace else."

People from all over the world have eaten at the original restaurant. Lunch time is always packed -- so much so that some longtime customers have started staying away.

"We don't fit them in any more," Cardenas says. "People are waiting in line, so we wanted to open something nearby so if people don't want to wait in line, they can come here."

![](http://media.bonnint.net/slc/1652/165285/16528555.jpg)The Red Iguana restaurant, "home of killer Mexican food," was opened in 1985 by Ramon and Maria Cardenas, which have been in the restaurant business in the Salt Lake Valley since 1965 beginning with the Casa Grande and now the Red Iguana restaurants. The Cardenas children now run the restaurants.

Cardenas also says the new store will help offset a downturn in business at the old store when the construction of the new TRAX line on North Temple gets started. About 30 new employees were hired for the new store opening. There are about 150 total workers at both locations, and some will work at either location.

Besides location and size, the Red Iguanas are essentially the same.

"Same food, same menu, same people; just more of it," Cardenas says. "The Red Iguana is very near and dear to a lot of people's hearts, you know? It's an institution."

Once a new outdoor patio is finished in the spring, Red Iguana 2 will be able to seat about 150 customers, which is 50 more than the old store.

E-mail: kmccord@ksl.com

------

×
Related links
Most recent Utah stories