Estimated read time: 3-4 minutes
This archived news story is available only for your personal, non-commercial use. Information in the story may be outdated or superseded by additional information. Reading or replaying the story in its archived form does not constitute a republication of the story.
SALT LAKE CITY -- As 16,000 more U.S. troops receive their orders for Afghanistan, the Salt Lake City VA is working to streamline its services for our region's newest vets.
The VA Salt Lake City Health Care System wants to make it easier and more comfortable for combat veterans of Operation Enduring Freedom and Operation Iraqi Freedom to get the health care they need. A new clinic, opened Thursday, steers the new veterans through the process.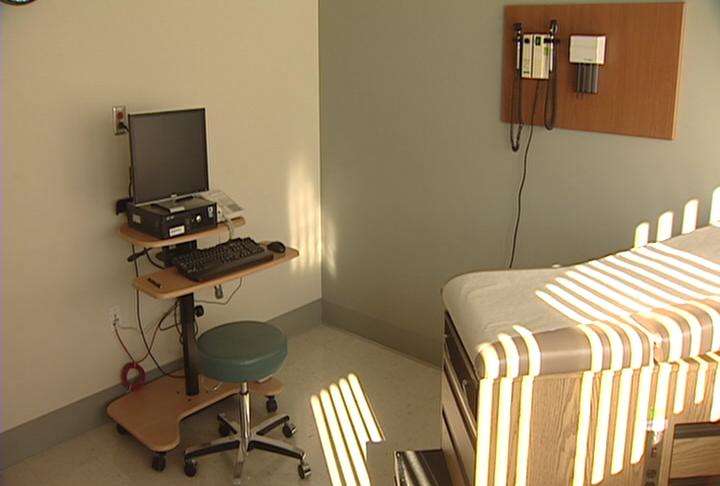 The Operation Enduring Freedom/Operation Iraqi Freedom program team helps newly returned combat veterans with readjustment counseling, primary care, behavioral health and screenings for traumatic brain injury and post-traumatic stress disorder.
Program Director Maria Fruin says the VA has learned a lot about how to treat returning veterans in the last few decades. She says the new clinic will help her to continue to do just that.
"It gives them an opportunity for a one-stop shop," she says.
Anyone who screens positive for traumatic brain injury or PTSD gets a full evaluation right away.
"So, instead of them coming back and forth for three or four different appointments, they get to come one time and get seen for everything," Fruin says.
There are an estimated 11,418 OEF/OIF Veterans within the Salt Lake City VA's service area which includes Utah, southern Idaho and Eastern NV. Of those, 6959 have enrolled for health benefits since November 30, 2009. Up from 5818 last year, an increase of 16 percent. Of the enrolled:
92 percent are male; 8 percent are female
63 percent are Guard and Reserve; 37 percent are Active Duty
56 percent are married; 40 percent never married; 5 percent are divorced
52 percent are between the ages of 25-34; 8 percent are 25 and under
53 percent Army; 30 percent Air Force; 10 percent Marine Corps; 7 percent Navy
Of the 6959 OEF/OIF Veterans enrolled last year 3121 (45 percent) were seen in Primary Care and 1497 (22 percent) were seen in Mental Health.

The Polytrauma team helps vets with multiple serious injuries, common in today's warfare.

![](http://media.bonnint.net/slc/0/24/2491.jpg)

OEF is the acronym for Operation Enduring Freedom; OIF stands for Operation Iraqi Freedom. The OEF/OIF Program Team at the Post Deployment Integrated Care Clinic (PDICC) assists newly returned combat Veterans with readjustment counseling, primary care, behavioral health and screenings for traumatic brain injuries (TBI) and post-traumatic stress disorder (PTSD). - *U.S. Veterans Affairs*

"It's so important for these veterans to come to the VA and know that there's a space for them, a place that they can pop in. We always have an open-door policy," says case manager Danica Richins. Jeff Hunter recently returned from deployment in Iraq. Other veterans may find it easier to open up with him. He'll work with fellow vets to help them maximize their benefits and understand that the services are for them. Too many vets never utilize the services they earned.

"They think this is something my father did, or my grandfather did; but it's something that's available for this new generation of veterans," Hunter says.

The clinic is in the main building of the George E. Wahlen Veterans Affairs Medical Center, across from the outpatient pharmacy.

Here's something else that's new from the Salt Lake VA: it's now on Facebook. It's just one more way the VA can reach out to younger vets and get them the benefits they need.

E-mail: jboal@ksl.com

×
Related links
Most recent Utah stories