Estimated read time: 2-3 minutes
This archived news story is available only for your personal, non-commercial use. Information in the story may be outdated or superseded by additional information. Reading or replaying the story in its archived form does not constitute a republication of the story.
Amanda Butterfield Reporting
Kenneth Hammond: "I had to do something."
Monday night was supposed to be a romantic Valentines date at Rodizio Grill. Kenneth Hammond, an off duty police officer with Ogden PD wasn't expecting to stop to a killer.
Officer Kenneth Hammond is being called a hero, just ask the Salt Lake City Police Chief:
Chief Burbank: "There is no question that his quick actions saved the lives of numerous other people."
Or the Mayor of Ogden.
Mayor Matthew Godfrey, Ogden City: "By every definition of the word, Officer Ken Hammond deserves that title."
Or his wife.
Sarita Hammond, Wife: "I think it's very heroic."
Monday night the Hammonds were leaving Rodizio Grill. Kenneth was waiting for his wife on a bench outside the restaurant.
Officer Kenneth Hammond: "I looked up a little bit further off to my right. I noticed that there was a man with a shotgun."
It was 18-year old Sulejmen Talovic.
Officer Kenneth Hammond: "I turned to my wife, told her, 'You need to leave. Go, go back to the restaurant, call 9-1-1 and lock it down.' The suspect did engage me, he took a shot at me. It was a pretty good distance."
Hammond was on the second level, dropped to the ground and lost sight of Talovic, but made sure everyone knew who he was.
Officer Kenneth Hammond: "I'm just yelling, 'Ogden City Police, OPD, get down, get down, get back, get back.'"
By then Salt Lake Police had arrived. Talovic was cornered, gun fire exchanged and the 18-year-old was killed, police won't say by who.
Hammond has been in the police force six years, but had never been shot at before Monday. During all this he was in jeans and a shirt, no bullet proof vest, no uniform, armed only with a Kimber, a pistol.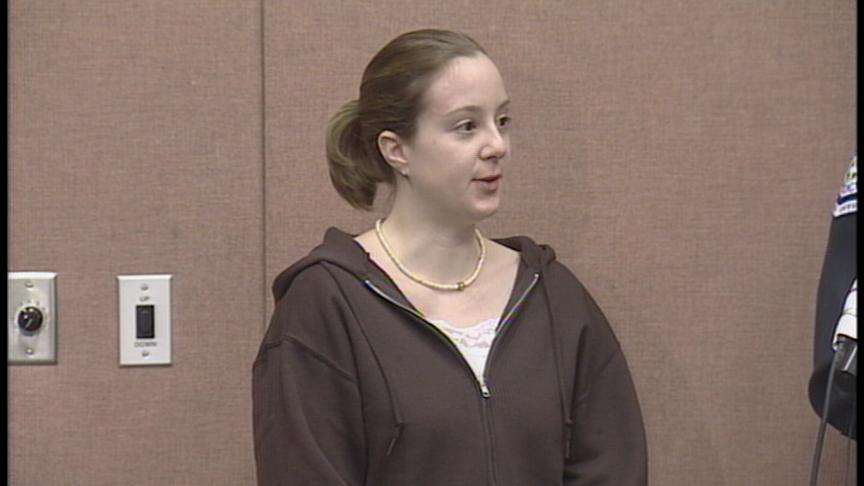 Officer Kenneth Hammond: "It's one thing to come out here and strap this uniform on and be expecting it, be prepared for that. I'm on a Valentine's date with my wife. I'm not ready for that. I'm not expecting that."
Even though officers with the Ogden Police Department are under no obligation to risk their lives to protect others when they are off duty, Hammond did.
But whatever you do, don't call Hammond a hero. He doesn't like it.
Officer Kenneth Hammond: "I don't necessarily feel like a hero. I feel like I was there and I did what I needed to do. Any other police officer would have done the same thing had they been in the same situation. I just happened to be the one that was there."
Hammond is on administrative leave until the investigation is complete. He and his wife have only been married a couple of months and they're expecting their first child.
Last night, on KSL's Nightside Project, Governor Jon Huntsman spilled the beans about a planned legislative honor for Officer Kenneth Hammond.
×
Most recent Utah stories