Estimated read time: 2-3 minutes
This archived news story is available only for your personal, non-commercial use. Information in the story may be outdated or superseded by additional information. Reading or replaying the story in its archived form does not constitute a republication of the story.
Jed Boal Reporting A clearer picture emerged today of what happened last night. Not an exact time line, but a good map of where the gunman shot his victims, and when police took him down.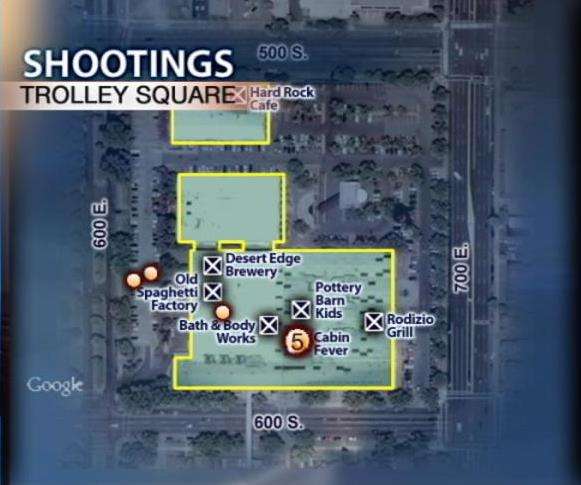 Around 6:40 p.m. Sulejmen Talovic parked his car in the west terrace, got out of his vehicle and immediately shot a father and son.
He entered Trolley Square and immediately shot a woman.
Chief Chris Burbank, Salt Lake City Police Department: "This individual had one thing on his mind. He was well-prepared."
At 6:44 p.m. police got the call that a man was shooting people in Trolley Square. He moved eastward in the mall and shot five people in a gift shop.
Barrett Dodds, Witness, Store Owner: "The guy kept shooting and shooting. And I thought 'Someone's got to do something.'"
Store owner Barrett Dodds and his father were upstairs. Dodds grabbed a stool, hoping to get a chance to throw it at the shooter.
Talovic shot one more woman inside Pottery Barn Kids.
Barrett Dodds: "He just kept shooting, reloading. Shooting, reloading."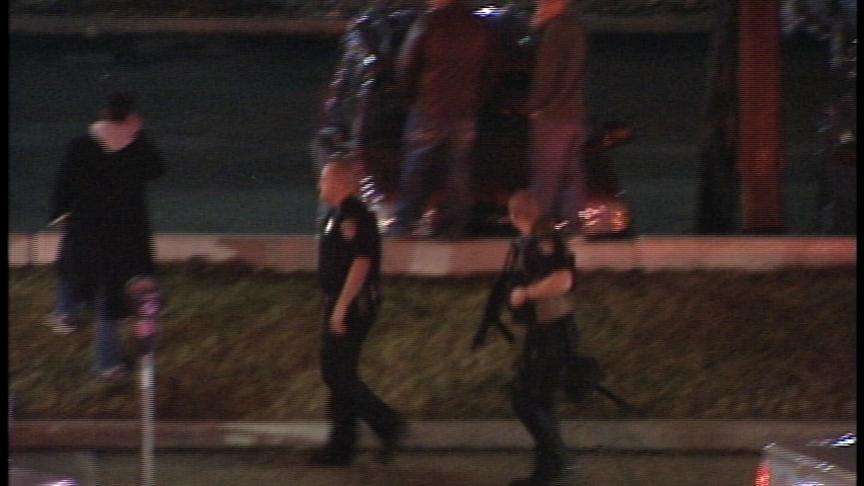 Dodds helped motion an off-duty Ogden police officer into a face-off with the shooter. Salt Lake City police arrived and heard shots inside. One Salt Lake City officer joined the Ogden officer in a gun battle with the gunman.
Wally Dodds, Witness: "That Ogden cop was behind a big brick column. When he would shoot at that Ogden cop you could hear the BBs hit... what sounded like a splat when they'd hit that column."
Once the gun battle began, it wasn't long before Talovic went down.
Chief Burbank: "Within three minutes of receiving the call in our dispatch center, officers arrived at Trolley Square, and within six minutes the suspect was contained."
Wally Dodds: "I think the guy wanted to get shot. And, boy they gave him his wish. You can't believe the number of shots."
There was a flurry of activity in a brief period of time. Six minutes from the first call to police to conclusion.
×
Most recent Utah stories